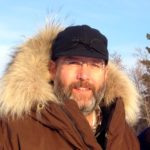 By Adam White, Alaska Airmen's Association Government Affairs
We continue to work on behalf of our members with Federal, State, and local officials making sure Alaska Aviation remains accessible and a viable means of transportation and recreation. The following issues are limited examples of how we work towards those goals.
U.S. Customs
We are gathering information about the troubles members are having with the availability of U.S. Customs here in Alaska. It is starting to become a safety issue and has caused pilots to push weather to make a narrow window of agent availability at most ports of entry in Alaska. If you have had difficulties trying to clear customs due to schedules and availability, please reach out to us and tell us your story. The problem is centered on a lack of staffing and limited overtime budgets. The Alaska Airmen's Association will continue to work for a solution that balances the safety concerns of General Aviation and easing the fiscal constraints of Customs and Border Protection.
Alaska Weather T.V. Program
The longtime T.V. program, Alaska Weather, recently changed its distribution methods. Previously it was broadcast over Public T.V. stations around Alaska, but due to budget constraints for production costs, it is now only available on YouTube. (@nwsalaska) One benefit of the new format is that the three segments (general, marine, and aviation) are separated into individual files. This has allowed a more relaxed presentation, not limited to a fixed length. One disadvantage to the new format is that you must watch the general segment to get the overall weather synopsis. There is an open comment period if you would like to let the National Weather Service know your thoughts on the change. nws.service-changecomments@noaa.gov
NTSB and Float Inspections
When was the last time your I.A. inspected your floats? It probably has been a long time. Most floats are not inspected annually by an I.A. and are not thoroughly inspected during seasonal gear changes. The NTSB is concerned about this and feels the lack of inspections may have contributed to several recent accidents. Look for a Safety Alert from the NTSB soon about their recommendations for inspections and care for aircraft floats.
Girdwood Development Proposal
Alaska DOT&PF has a lease request for a 150-room Lodge to be developed at the Girdwood airport. The Alaska Airmen's Association has gone on record opposing the use of a public airport for a Lodge/Resort, especially at an airport that desperately needs more tie-downs and hangar space. We have not gone on record opposing the idea of a new Lodge/Resort in Girdwood, just that the currently proposed location is not compatible with the best use of the airport. This is an ongoing and developing issue that we will continue to track.
FAA Reauthorization
As reported in the Transponder's last edition, Congress is working through the FAA Reauthorization process. The 1200+ pages of the House and Senate versions of the Bills have a lot of good things for Alaska. A few key points include funding for expanded weather observation programs and continuing support and funding to implement recommendations from the FAA Alaska Safety Initiative. The House has passed its version, and the Senate version has stalled as of press time. Congress has until September to reauthorize the FAA. The Alaska Airmen's Association will continue to work closely with our delegation in Washington, D.C., throughout the process.

FBO Fees
You probably have seen our national sibling organizations talking about FBO fees and the need for transparency in pricing. The Alaska Airmen's Association has supported these efforts whenever our Industry partners request our support. Most of us do not use the limited number of full-service FBOs in Alaska, but many visitors do. We have encouraged the FAA and Alaska DOT&PF to note where transient parking and public ramp access are on airport diagrams so that folks can know their options up front. If you decide to use the services of an FBO, we recommend that you ask for the pricing structure up front to avoid surprises when paying your bill.

If you want more information on these topics or have questions or comments, contact Adam White (adam.white@alaskaairmen.org 907-245-1251). Watch Adam's monthly live updates on Facebook, Instagram, and YouTube. Please copy the Alaska Airmen's Association when you file your public comments.