Thank you for your interest in renting the Alaska Airmen's Association building! We offer the most unique and beautiful location in Anchorage centered right on the heart of Lake Hood.
Slip Rental and Transient Parking
Float Season: May 1st-October 1st (Dependent on lake freeze and break up)
PLEASE CALL prior to arrival to ensure availability: (907) 245-1251
*Long Term (Weekly) parking rates may be available in transient. Subject to availability and duration of stay
*Long Term parking priority given based off of membership support level and duration of slip rental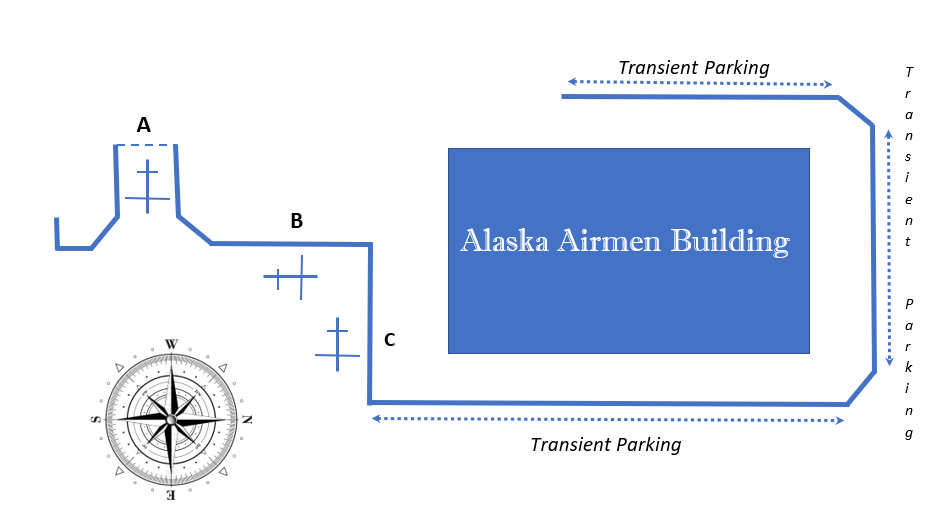 The facility is perfect for weddings, board retreats, meetings, BBQ's, receptions, ceremonies, mixers, and parties.
Our building can accommodate up to 125 guests inside (cocktail or standing room only) and has room for 100 guests on the outside deck and dock. For a formal dining setting, we can accommodate up to 64 guests, with some space to spare, or 80 guests with minimal walk-around room.
Rental Availability
Mon-Thurs: 5:00PM-11:00PM
Friday: 3:00PM-Midnight
Saturday: 8:00AM-Midnight
Sunday: 8:00AM-11:00PM