Meet Aras
I started flying remote-controlled Super Cubs as a 12-year-old and watching real Cubs fly over my home near Merrill Field. By 16, I knew I wanted to fly the real thing.I enrolled in the King Career Center's aviation classes during my junior and senior years in high school along with spending summers working at Rust's Flying Services as a dock hand. I knew that I loved aviation and with the financial help of my family I began my private pilot lessons. My goal was to get my license by 1, and I pulled it off!Once again with the help of family members, we decided that it made more sense to buy Cessna 150 to use to build my hours toward a commercial license. Doing the math, it made sense at the time, but once I had that 150 in hand, the mechanical problems started showing up (as they always do). I'd taken the plane to Pratt Aviation to fix the exhaust and some other issues. John Pratt let me watch and help his mechanic. I was hooked. Not only did I want to fly, I wanted to fix my own plane. As fortune would have it, John hired me as an apprentice during my last semester of high school.It was a perfect introduction to starting UAA's aviation maintenance program. Apprenticing at John's was an amazing opportunity. I was given excellent guidance by the mechanics, as well as a good deal of responsibility. I loved the work. I also continued to fly and work on my Cessna. I made numerous trips around Alaska. I realized that I wanted to fly and build planes.My current plan is to finish my A&P certificate, and start working towards my IA. Alongside the maintenance, I hope to finish up my instrument and commercial certificates in the near future.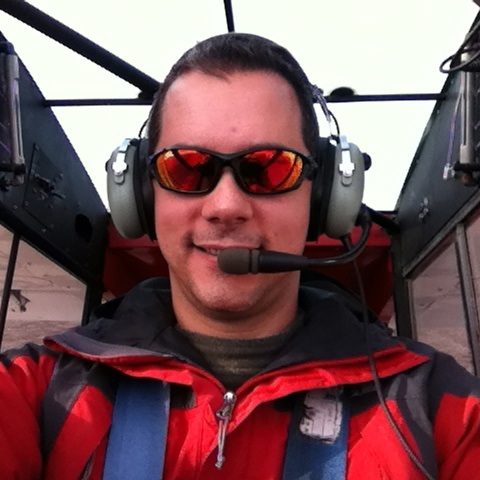 Meet Kevin
Kevin is a lifelong Alaskan and 2nd generation pilot who grew up in Anchorage and Soldotna. He grew up flying with his father, who has flown in Alaska since the 1960s, and has always wanted to fly.Like his father, two things will always stand for him - he'll live in Alaska, and he'll fly airplanes.  He holds a Bachelor's degree in Marketing from the University of Alaska Anchorage and has been an Airmen's Association member since earning his private pilot's license in 2006.  Kevin handled aviation products and accounts in Southcentral Alaska for Inlet Petroleum Company before joining ENSTAR Natural Gas in 2007, where he works in business development.  He is active in the community and sits on several volunteer boards and committees.  He holds a single engine land certificate with tailwheel endorsement, with plans to add a seaplane rating soon so he can explore new areas of Alaska.  His favorite place to be is in the air, and he's frequently found flying around Southcentral Alaska in his Super Cub.  Kevin is passionate about aviation and considers flying a privilege that everyone should have a chance to experience; he is grateful to give back to the aviation community through involvement in the Alaska Airmen Association, and hopes to encourage interest and engagement in the aviation community among younger pilots.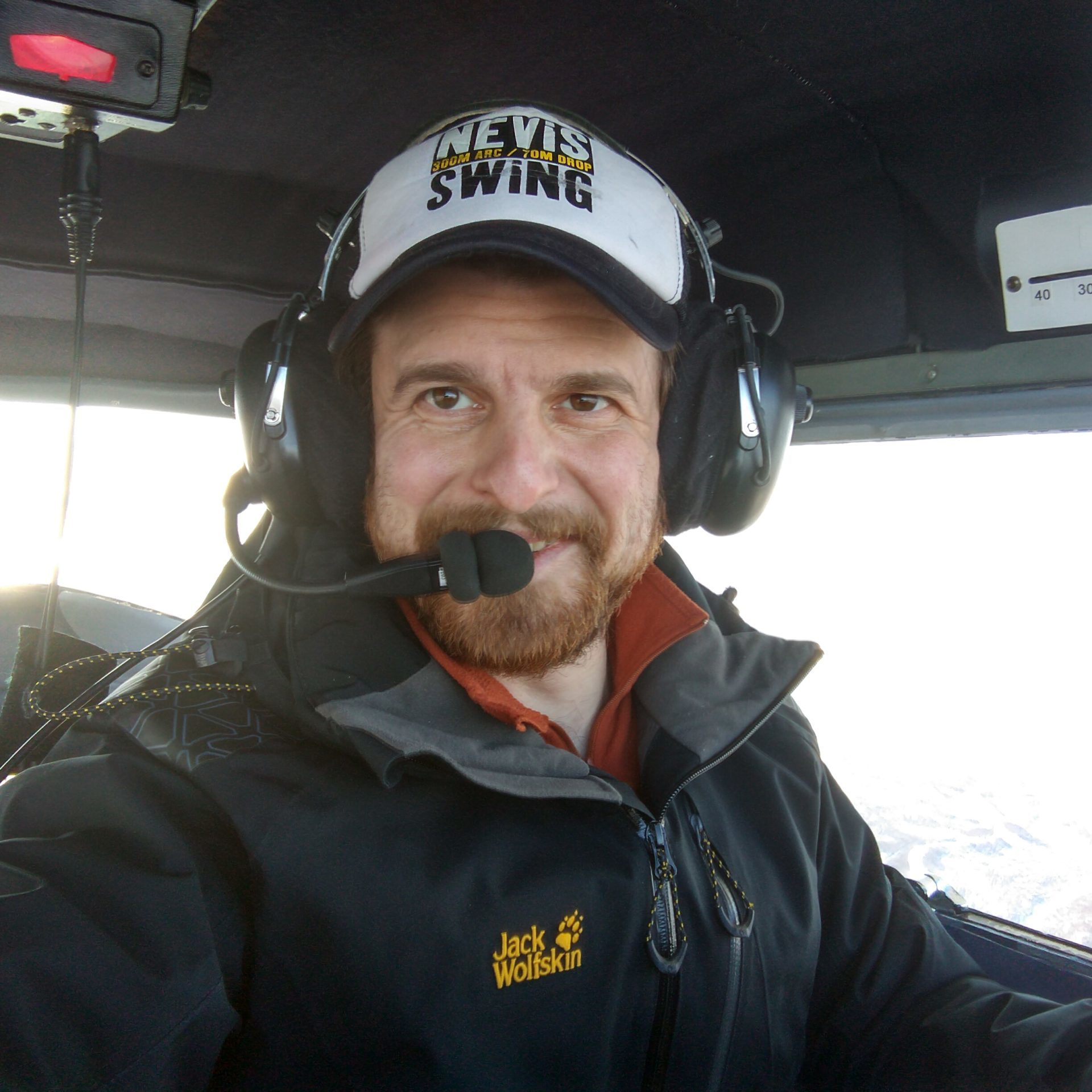 Meet Ryan
Ryan has been interested in Aviation since childhood, but a Glacier Landing with K2 Aviation in Talkeetna, while working as a seasonal employee, sparked his desire to make it a career. He's recently obtained his Commercial Pilot license while working in the hospitality industry, and is especially fascinated with float planes.

Ryan strives to expose as many people as possible to aviation and to help anyone who's interested in pursuing an aviation career.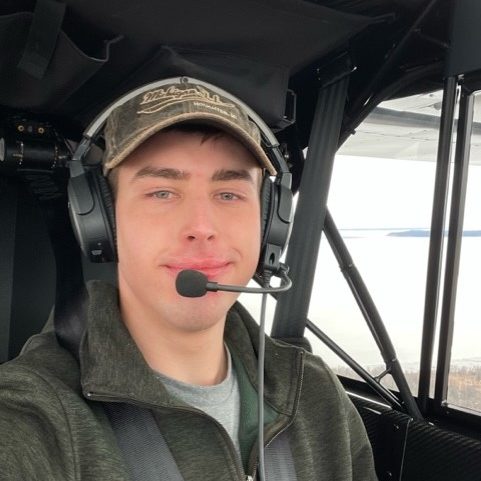 Meet Kyler
Kyler is a lifelong Alaskan, outdoor and aviation enthusiasts. Currently working on his degree, he has also just joined the Alaska Air Guard to begin his career toward becoming an aviator.
I started flying remote-controlled Super Cubs as a 12-year-old and watching real Cubs fly over my home near Merrill Field. By 16, I knew I wanted to fly the real thing.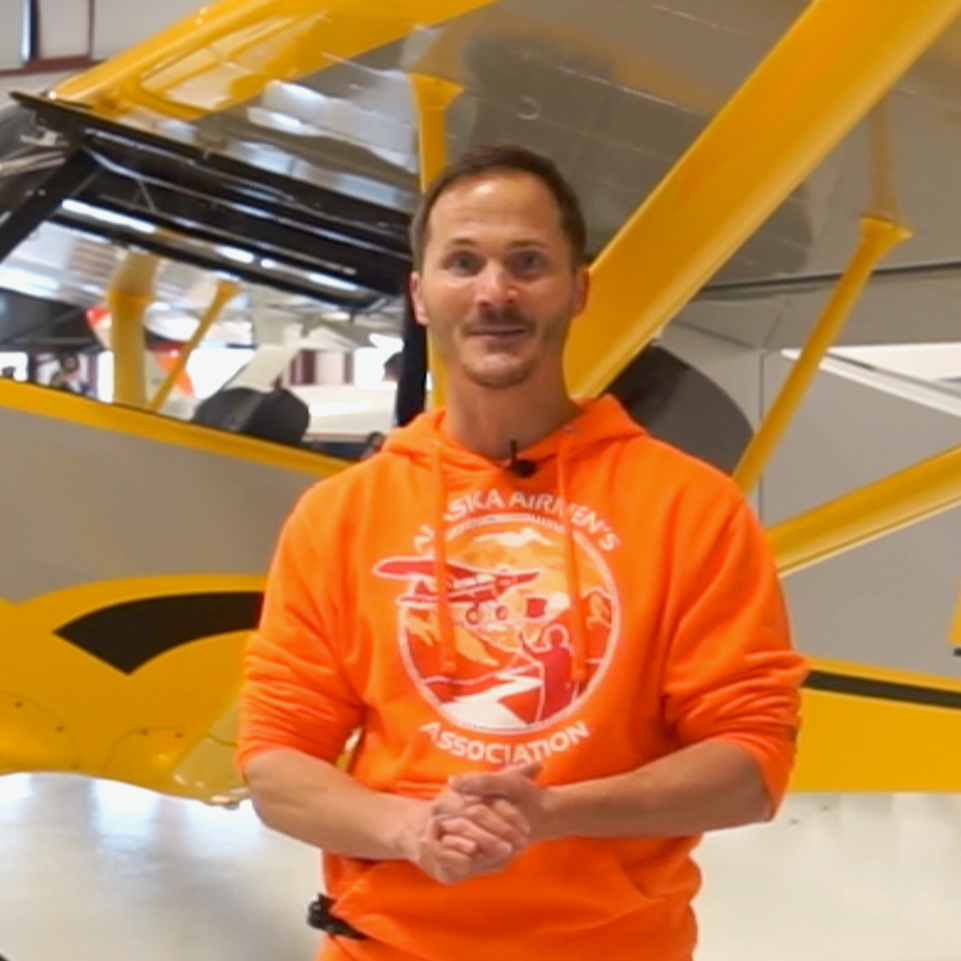 Meet Domenic
Domenic works with schools and organizations to help implement 3D printing, CNC milling, CAD design, and other advanced manufacturing in career and technical education. He is a licensed drone pilot and currently working on obtaining his private pilot certificate.
Meet Abe
Abe is a pilot recreationally and a mechanical engineer professionally. He is originally from North Carolina, where his passion for aviation started at a young age after visiting the Wright Brothers' monument and museum at the NC Outer Banks and flew over the family farm on an EAA Young Eagles flight as a child.

Currently, he is the co-owner of Helio Alaska, Inc. based at Birchwood Airport in Chugiak. Helio Alaska is the holder of the Type Certificate to the Helio Courier aircraft and they are working to return it to production. The Courier, like the Super Cub, is uniquely suited to the demands of backcountry and off-field flying in Alaska and other wild places, making it an ideal candidate for manufacturing in Alaska. Many of the original production run of Helio Couriers that are still airworthy are already living out their lives in Alaska and Northern Canada due to their short field performance and rugged utility.

Abe is also an officer of the High School to Flight School nonprofit scholarship program for Anchorage and Mat-Su area high school students. The HSFS program is funded through private donations and strives to engage and support local young people wanting to become involved in aviation in Alaska by removing most of the increasing financial burden associated with obtaining a PPL for selected students who demonstrate exceptional work ethic and involvement in their community.
Meet Andre
Andre's journey in aviation has been a lifelong pursuit, fueled by his upbringing as an army brat, which led him to move across various states. This background fueled his early fascination with aircraft, igniting a deep rooted passion that has now seamlessly transitioned into his academic and professional pursuits. Currently a devoted full-time student at UAA, he's majoring in Aviation Technology with a focused emphasis on Aviation Management. This academic pursuit mirrors his commitment to ensuring the next generation of aviators can navigate the ever-evolving aviation landscape with both skill and dedication.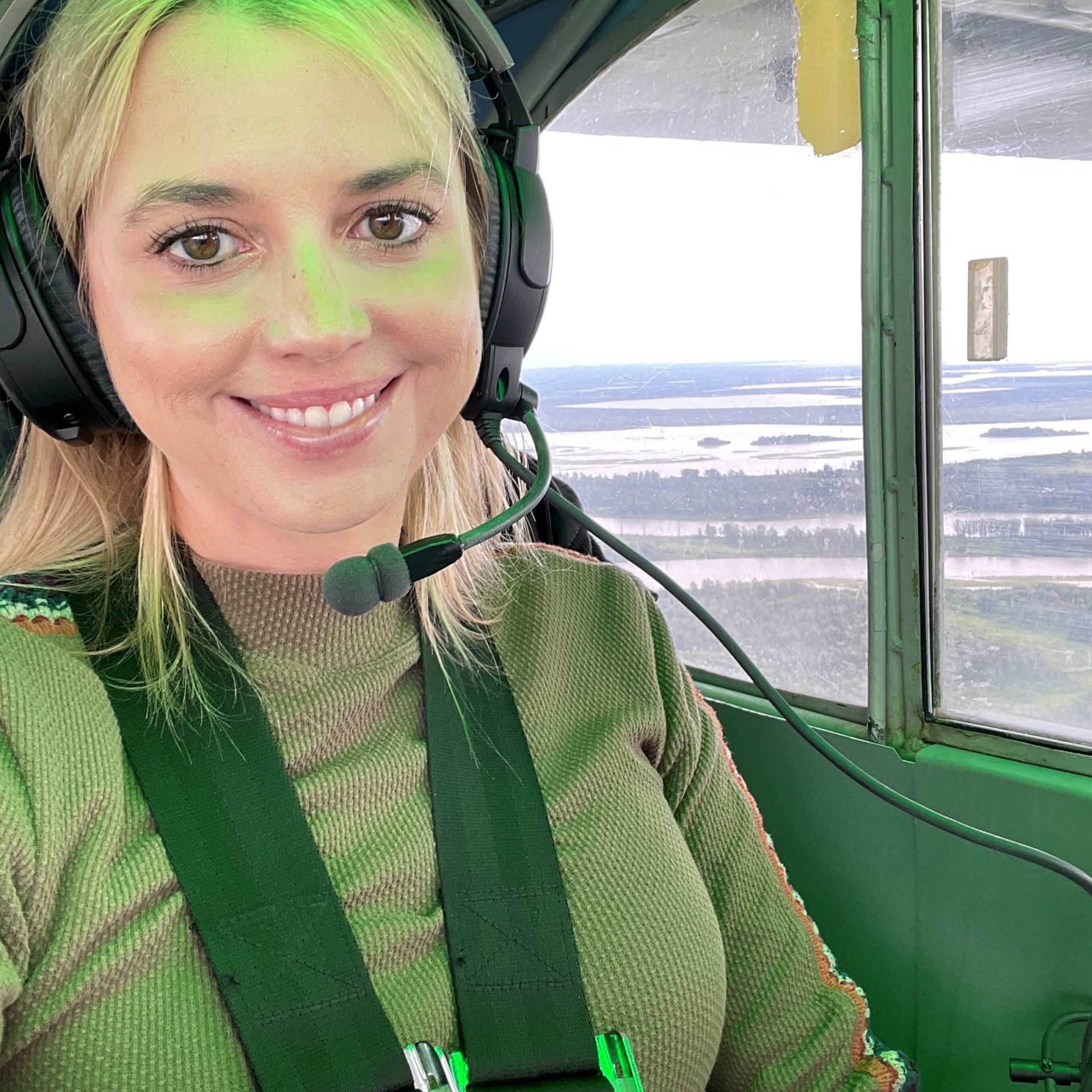 Meet Cory
Cory is a private pilot and attorney. She moved around a lot growing up but always dreamed of living in Alaska. When she turned 18, she made that dream a reality and moved to Alaska. While pursuing her master's degree in social work, she took her first discovery flight. After that flight – she was hooked. She obtained her private pilot's license at her home base of Merrill Field. In 2016, she moved out of Alaska to pursue a law degree. While working in Arizona, she became heavily involved in the Phoenix 99s, an organization of women pilots promoting the advancement of aviation. Cory recently moved back to Alaska where practices family law and is eager to collaborate with Alaska Airmen to support initiatives that benefit pilots and grow aviation in the state.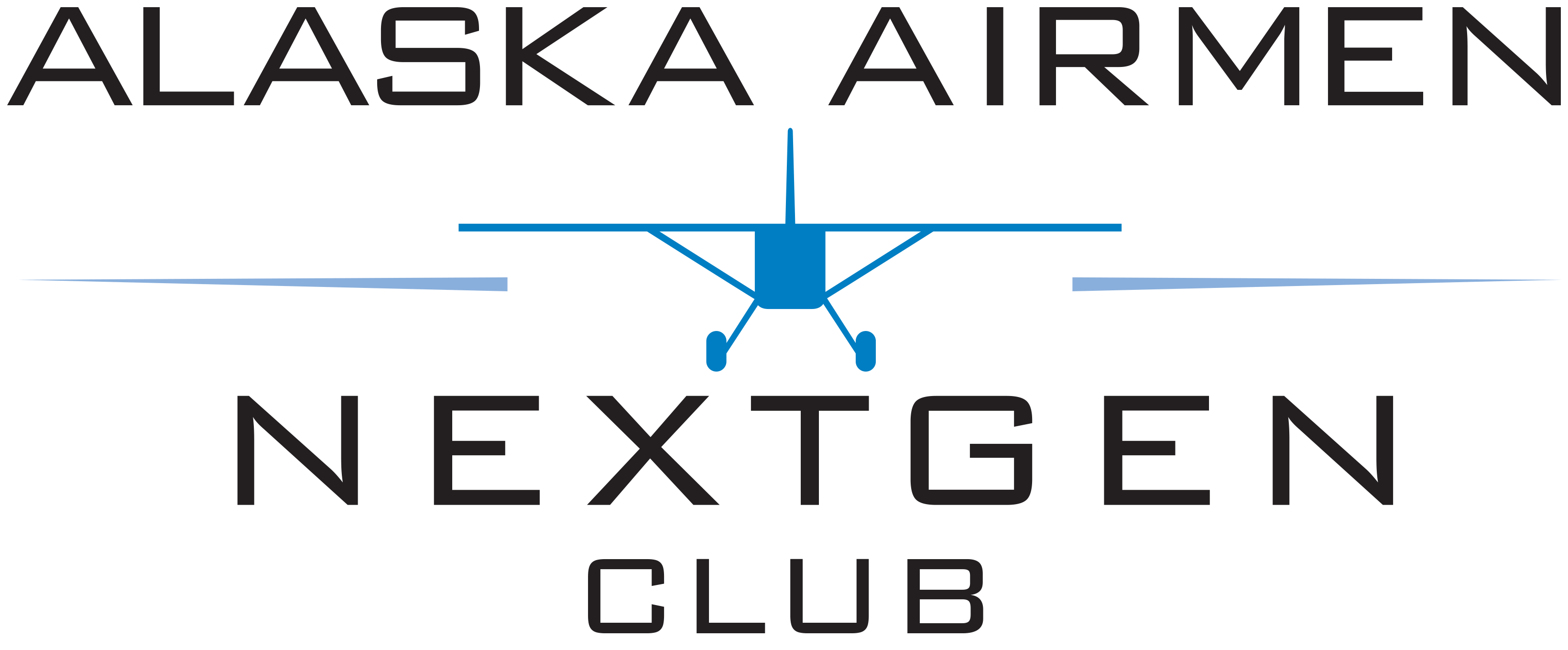 To connect and grow the next generation of aviation in Alaska by sharing our passion for flying, fostering an environment of open communication and learning, and passing down the knowledge of those who came before us.
ARAS SIRVELIS
Board Member, Scholarship Recipient
KEVIN CAMPBELL
Board of Directors Liaison
KYLER FORTH
Board Member, Scholarship Recipient