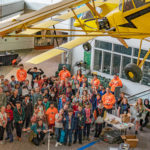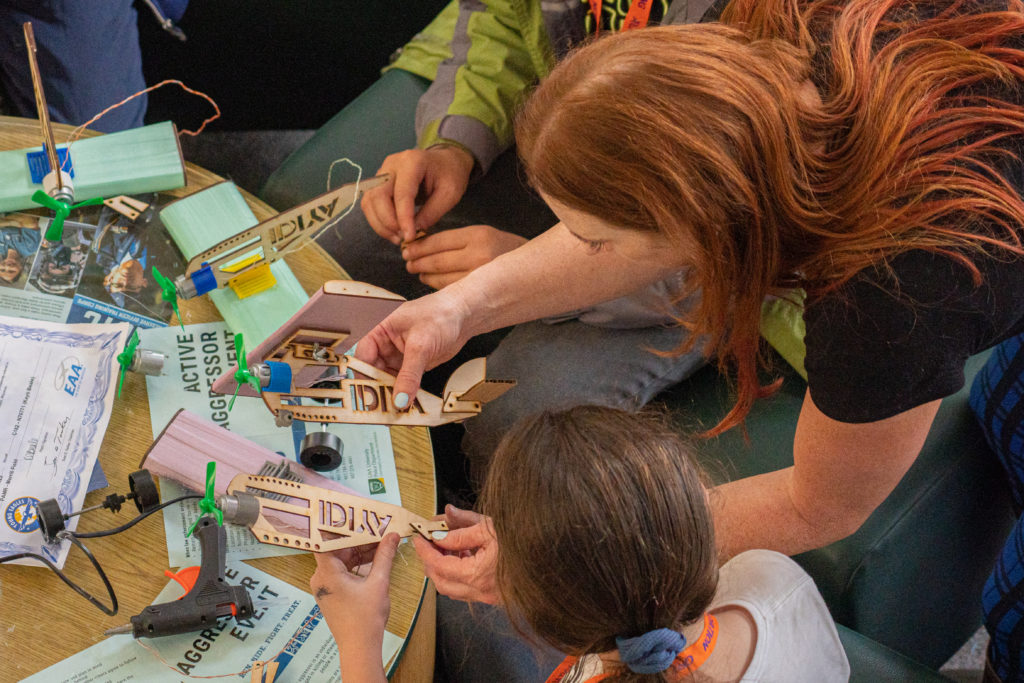 The NextGen team has been busy in recent weeks sharing the joys and opportunities of the aviation industry in our beautiful state with a wide range of young folks! The fun started in August with the return of the NextGen Youth Aviation Day. This year, the University of Alaska Anchorage graciously agreed to share their aviation training facilities at Merrill Field to host the event. Approximately 60 kids aged 9-13 attended the day of free aviation activities that included designing a model bush plane and testing its flight capabilities, using a drill press to make keychains out of spark plugs, and competing in an aviation trivia game show.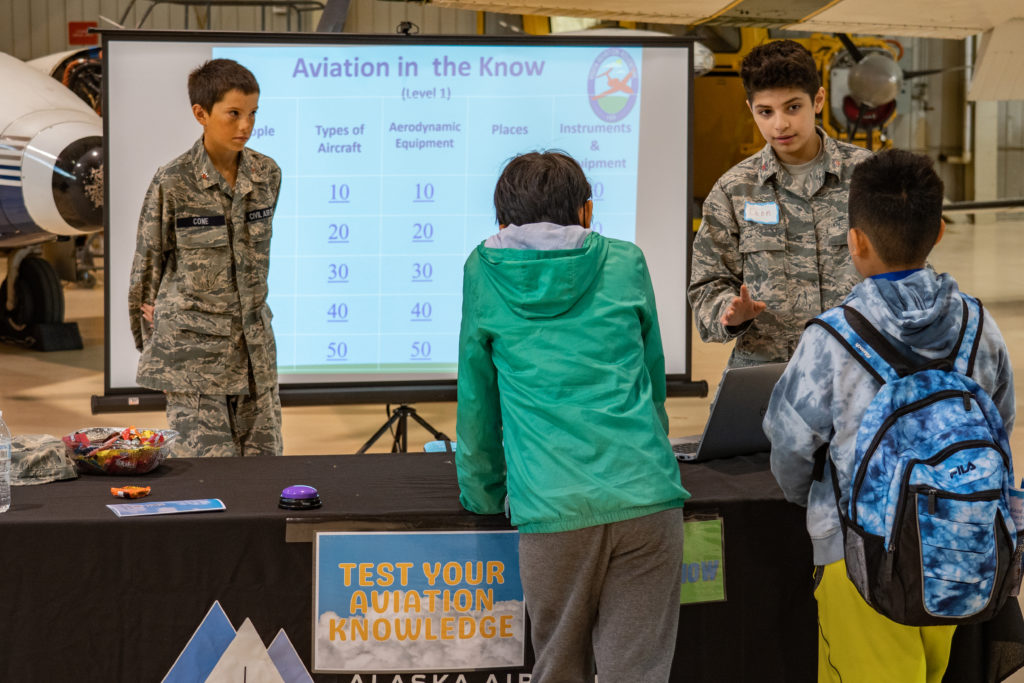 Wade Weiss and Mike Chamberlain of the UAA Aviation Technology department volunteered countless hours of their time to help organize and plan the event. On the day of, they led the kids through a hands-on experience of the University's maintenance programs ending with quite a few squeals of delight when the youngsters got to fire up an engine in the testing bays.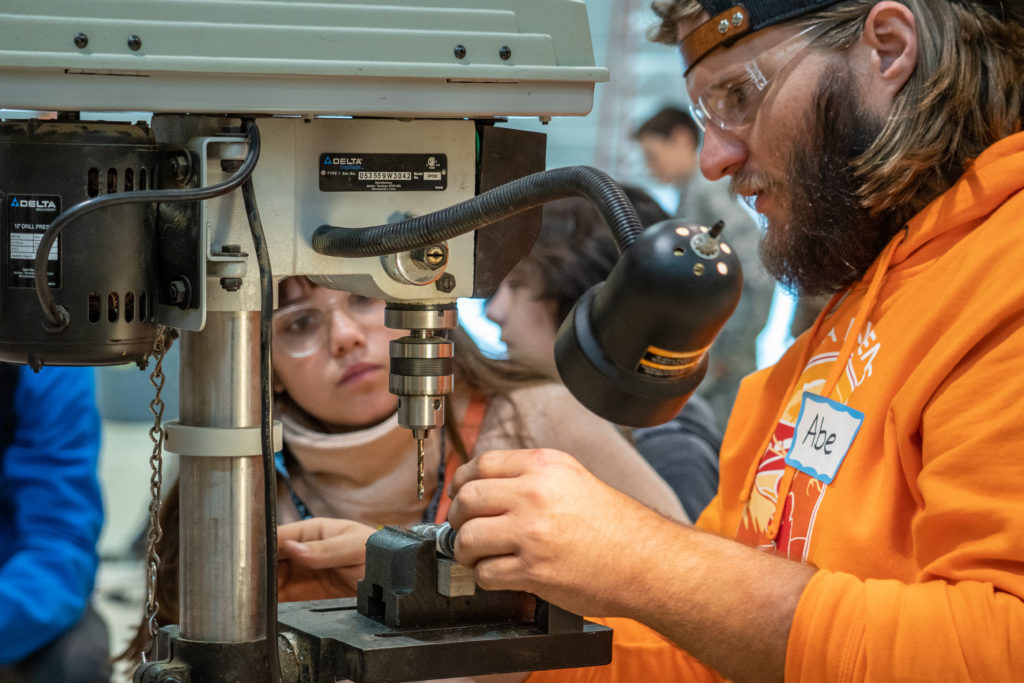 So much gratitude is owed to the army of volunteers that made this event possible! ATC instructor Sherri LaRue and flight instructors Dane Leary and Cody Davidson volunteered to guide kids through an Airport Ops activity and several state-of-the-art flight simulators. Civil Air Patrol Captain Karen Padgett and her crew of cadets helped wrangle the kids and coach them through the activities.
A very special thank you goes out to local Chapter 42 of the Experimental Aviation Association. Chapter President Scott McEwan offered to cohost a day of Young Eagles Discovery Flights during the event. Almost half of the children signed up and received a free Young Eagles flight from the EAA's volunteer crew of pilots. This event included Al Clayton, Burke Wick, Ed White, Rick Henry, Wes Erb, and Katy Beale. Thank you EAA members for sharing your passion and expertise with the NextGen Aviation Day attendees!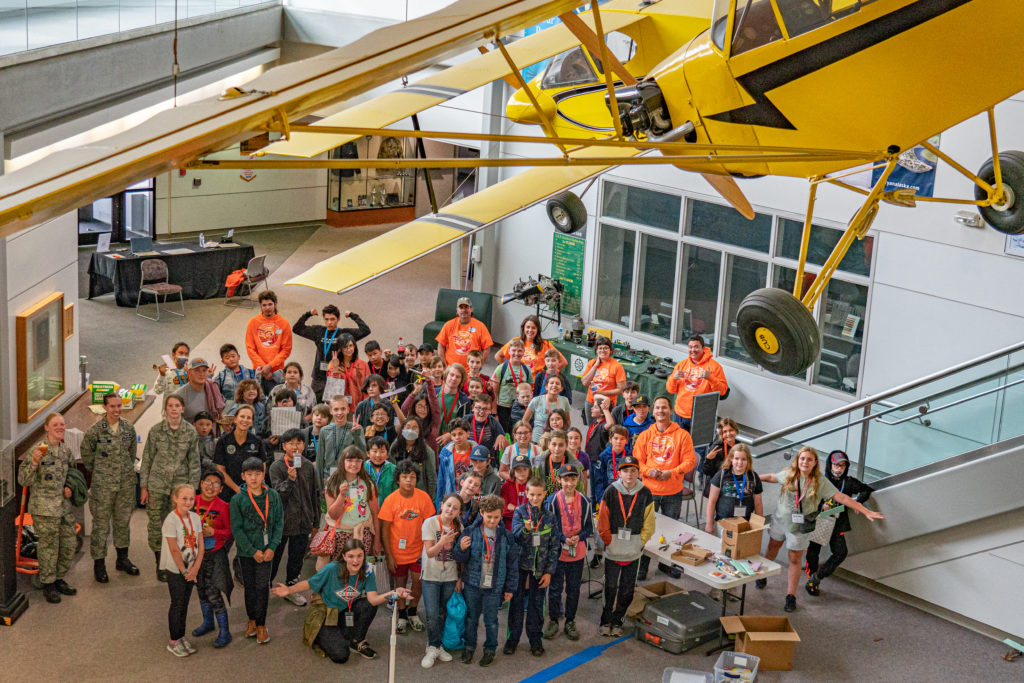 The event was a great success and we can't wait to do it again next year!  Parents have already reached out to share that an interest was sparked in their child and their families are looking forward to future experiences.  If you feel these events are valuable to the aviation community, please consider volunteering your time or making a donation at www.alaskaairmen.org.   
Next up for the Aviation Club was an Intro to Helicopters event with Alyeska Helicopters in late September. A large portion of the mission of the NextGen Aviation Club is to expose its members to new training and career opportunities. Alyeska Helicopters agreed to host this event at their Merrill Field location and provide educational lectures on what it takes to obtain a helicopter license and the many opportunities available to pilots and mechanics of rotorcraft.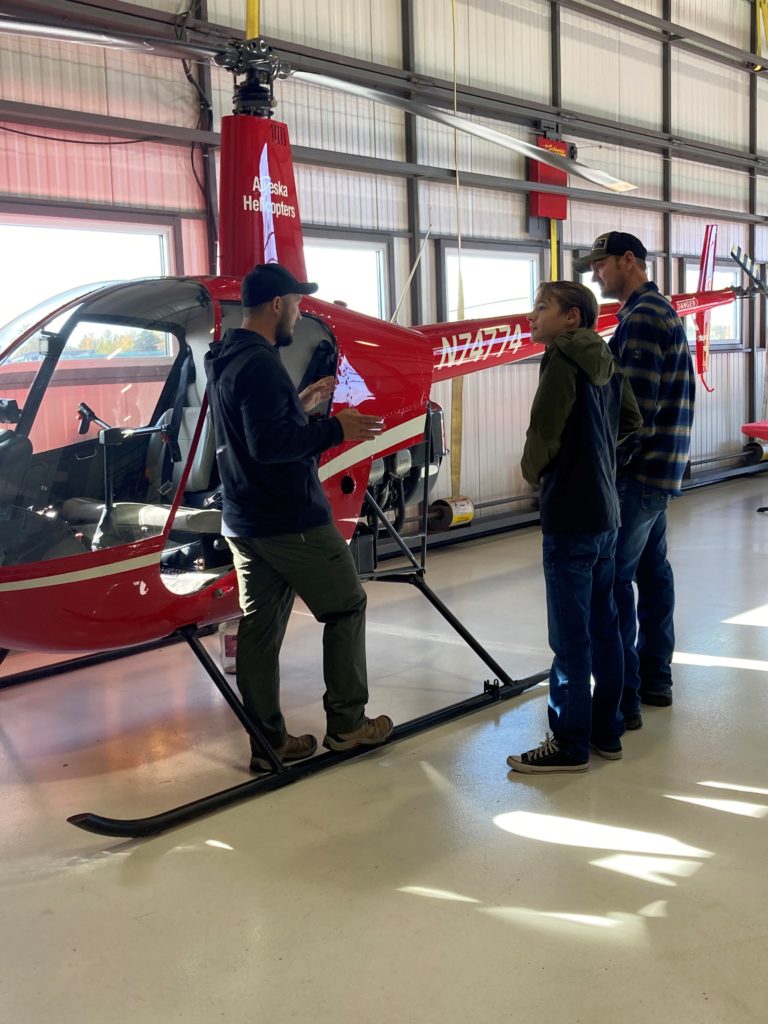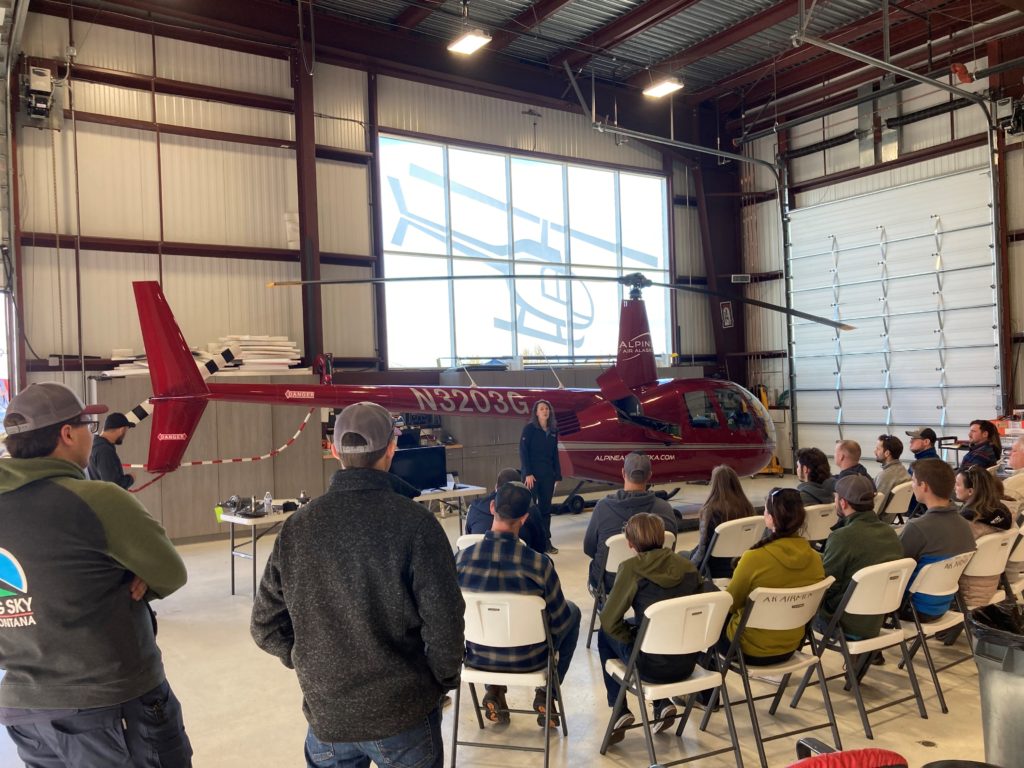 The most thrilling element of the event was the free 15-minute Discovery Flight given to more than 20 NextGen members.  A lot of starry-eyed young folks climbed out of those helicopters and many conversations were had on how start down the path of helicopter training.  For more information on training and charter operations available from Alyeska Helicopters, visit www.alyeskahelicopters.com or call 907-277-2007. Thank you to the team from Alyeska for a great experience!