Alyeska Helicopters NextGen Event
Sep 24, 2022 1:00PM—4:00PM
Location
Alyeska Helicopters 1710 E 5th Ave Anchorage, AK 99501
Cost FREE
Event Contact Melinda Farmer | Email
Categories NextGen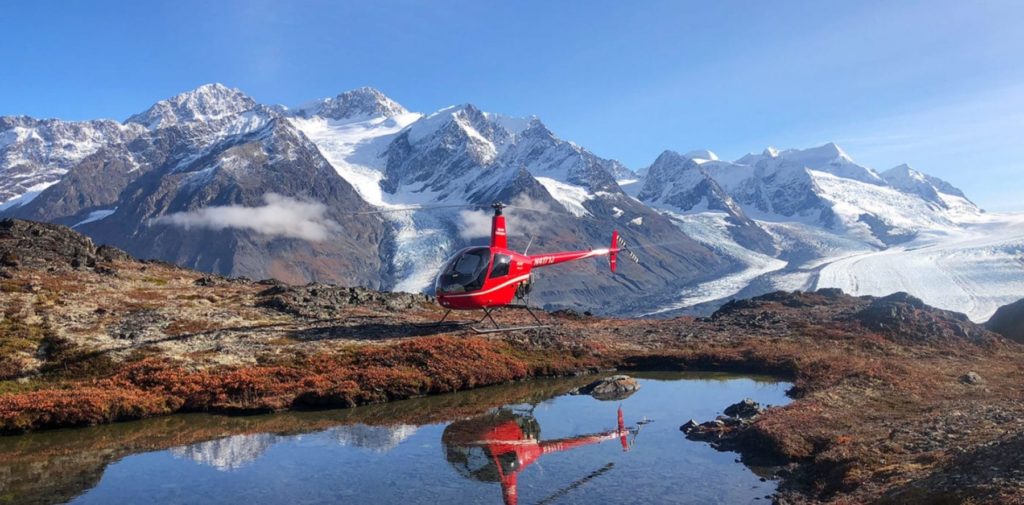 We're hosting an exclusive NextGen event at Alyeska Helicopters for you to learn what it takes to start your helicopter training! The FREE event will include:
15 minute discovery flight in an R44 helicopter*
Tour of Alyeska Helicopters facility
Hear educational seminars from Alyeska Helicopters' experts
FREE PIZZA
*Discovery flights are limited to the first 20 NextGen members that register. NextGen members under 18 will need a parent or guardian present to sign a release for Discovery flight.
Professional Speakers
During the event, you will hear from two Alyeska Helicopter professionals- a pilot and a pilot/mechanic. Both the pilot and mechanic presentation will include training paths, certification requirements, job opportunities, what a typical day looks like, and some time left for Q&A.
The pilot presenter is Assistant Chief Pilot Kameron Kimball who is with Alyeska Helicopters part time. He became interested in aviation while flying in helicopters as a wildland firefighter. He attended flight school in Idaho and has been a CFII since 2018. Since that time he has instructed in Idaho and with Alyeska in Alaska, helped start a helicopter tour company in Montana, and currently is flying Bell 212's for a gas and oil company here in Alaska.
The speaker for the mechanic section is Scott Roberts. He is both a pilot and A&P mechanic who started his career in aviation as Blackhawk mechanic and crew chief in the military. When he left the military he earned his A&P certification and spent several years working on helicopters in Alaska, but eventually decided he wanted to go the pilot route. He attended a flight school in Idaho where he worked as an A&P while earning his certifications and ratings. He came to Alyeska in November 2019 as a CFII. He eventually transitioned to Alyeska's sister company, Alpine Air Alaska, where he is a full time charter and tour pilot. He helps out the maintenance division when needed and is a part-time CFII and 141 check instructor for Alyeska.