WELCOME TO 2023 AND A NEW YEAR WITH NEW OPPORTUNITIES! By John M. Dahlen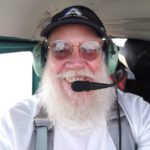 Happy New Year! (US & Canada), З Новим роком! (Ukrainian); С Новым Годом! (Russian); あけまし
て おめでとう ございます! (Japanese); Bonne année! (French); Frohes neues Jahr! (German);
Gelukkig nieuwjaar! (Belgian); 新年快乐! (Mandarin). No matter where you live, or how and when
you say it, it's time to preserve the best of our 2022 memories, haul the rest of 2022 off to the
incinerator, and begin building a fresh new year of memories and experiences in 2023!
Frequently in 2022 I found myself wondering if I could now cash in on my Dad's childhood
threat to smack me into next year. But I made it here without requiring such drastic measures!
I wish each of our members and my friends around the world a safe, healthy, prosperous, and
peaceful new year – the metaphorical "blue skies and tail winds!"

Please Continue to Support Your Association in 2023:
I ask each of you to please renew your membership when it's time, and to continue helping our
collective ongoing mission to preserve, protect, and promote general aviation in Alaska. Here
are some additional suggestions to consider:
There are many volunteer opportunities through the year, especially at the upcoming
Great Alaska Aviation Gathering! Watch for your monthly e-mail updates, and future
issues of the Transponder.
You can also submit articles, original cartoons, etc. about your areas of aviation-related
expertise, or fun and educational aviation-related experiences that are buried in your
logbook or memory, for possible publication in the Transponder! All submissions are
volunteer contributions.
Raffle tickets to win the beautiful Carbon Cub FX-2, or any one of the other spectacular
prizes being awarded at the Great Alaska Aviation Gathering, are the number one
funding source for the coming year's mission and activities. There are even nice prizes
for our non-aviator members or friends, and you do not need to be present to win! See
details elsewhere in this Transponder. I'm unofficially guesstimating that raffle tickets
will sell out sometime between late February and mid-March, so don't tarry. You gotta
be in it to win it!
Financial contributions to our scholarship fund help develop and encourage our next
generation of pilots, mechanics, and other aviation-related service providers to pursue
their dreams. Last year our scholarship fund exceeded $100,000. Let's do it again in
2023!
Referring or even sponsoring others who have an interest in general aviation to become
members increases the volume of our collective voice when Adam White is advocating
for our interests in regulatory safety, shared airspace, and other matters of importance
to general aviation in Alaska. A message from Adam, when he's representing more than
2,000 voices, is heard and understood much better than when either you or I speak as
just one lone voice in the alphabet agency wildlands!
Did you know that our Headquarters building at Lake Hood can be rented out for
meetings, barbecues, or other special occasions? Holding your next event here is
another fun way to support your association. Check it out!
To learn more about these, and other ways you can help your association in 2023, visit our
website at www.alaskaairmen.org.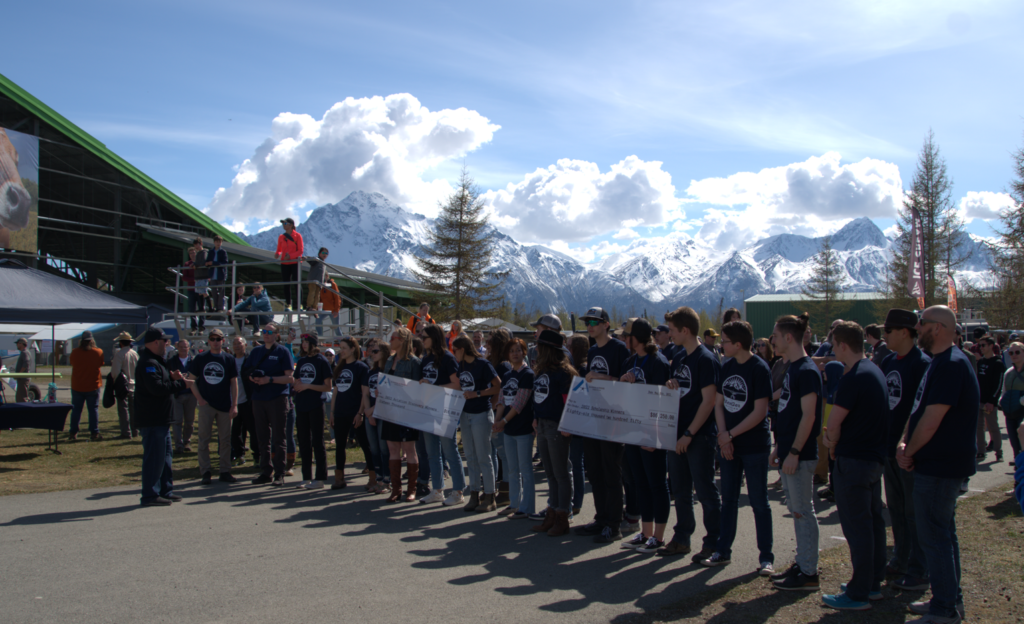 AK2RU:
As our US/Russia Liaison, I plan to continue my volunteer work in 2023 to promote general aviation between Alaska and Russia. Unfortunately, it does not look like we will be doing a group AK2RU VFR flight again this year. However, I am keeping the lines of communication open on the other side of the Bering Sea so that we do not have to reinvent the wheel when we are able to resume our annual group flights. It is important to note that, when our members do these flights from Alaska to Russia (AK2RU), the purpose is to go as general aviation goodwill ambassadors from Alaska, with absolutely no political agenda. And everyone does it at their own expense. The Alaska Airmen's Association has a good reputation, and our members have been warmly welcomed by the Russian Air Traffic Controllers, Customs & Border Authorities, local government officials, and the civilian population without exception wherever we have visited.
How are these flights valuable to Alaskan general aviation?
The more frequently GA pilots fly this route between Alaska and the Russian Far East (formerly B369; now KR824, both of which The Alaska Airmen's Association provided
input for, and helped to create and get published), the more the route remains operational and gets improved as needed; rather than allowing it to evaporate from neglect. I have also received multiple calls, and provided technical assistance to several pilots from different countries about flying from Russia to Alaska or vice versa, in 2022. This is a free service to promote general aviation tourism in Alaska, and an opportunity to further promote the Alaska Airmen's Association.
There are some families, especially Inupiat families, who still have relatives living on both sides of the border between Alaska and the Russian Far East. Making GA flights between Alaska and Russia easier to accomplish helps further melt the international border and offers hope for family reunions while these families are still able to make such a trip.
These goodwill ambassador flights provide opportunities to continue building bilateral friendships and camaraderie with the local people who live in the Russian communities we visit; including those who would like to increase infrastructure to further promote general aviation tourism to their community. Baby boomers like me could never have imagined such flights in privately owned GA airplanes would someday be permissible. But our members and others have made several such flights in the past twenty or so years now.
Finally, flying your own plane VFR from Alaska to Russia with a group of fellow pilots doing the same is an adventure flight that relatively few general aviation pilots have ever experienced. There is more safety in numbers, and it is definitely an adventure flight to add to your logbook when things restabilize and the airspace over both of our countries reopens!
Prior to the escalation of military conflict between Russia and the Ukraine eleven months ago, I had participated in some international conferences, correspondences, and conversations where I heard directly from representatives of several cities in the Russian Far East and Siberian Federal Districts that there is a very strong desire to further develop general aviation there, and that the welcome mat is eagerly waiting to be rolled out to general aviation ambassadors from Alaska and rest of the USA. So, there is very little doubt in my mind that, when more peaceful socio-political times again prevail in the world, and there are no prohibitive public health issues, we will have the option to resume our annual VFR GA flights between Alaska and the Russian Far East; and quite possibly beyond just our traditional destination of Provideniya (UHMD), if the interest among our flying members is there!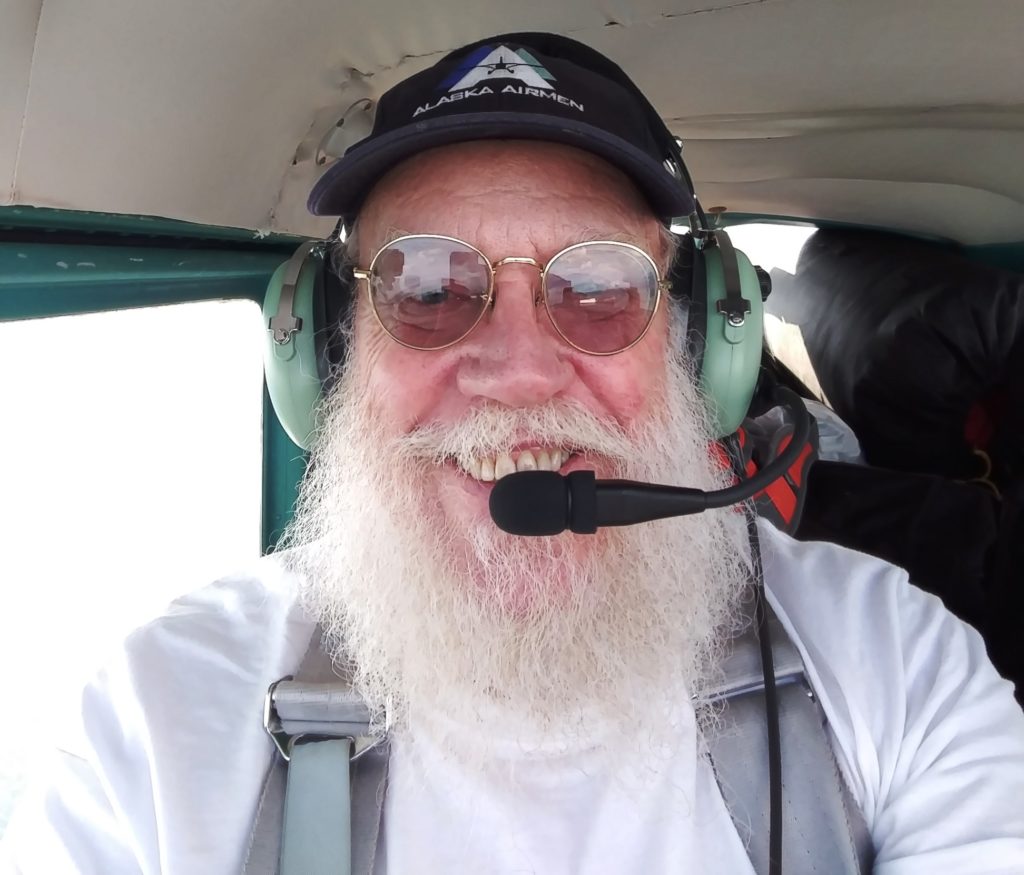 The Great Alaska Aviation Gathering:
Anchorage whetted its appetite for an annual GA air show when the Wings Over Alaska Air Show began at Merrill Field in the early 1980's. If memory serves me correctly, that show ran from 1980 through 1982 with Alaska Airmen's Association involvement. At the same time, The Elmendorf AFB Open House and Air Show was, and continues to be, a huge biennial airshow enthusiastically embraced by the residents of Southcentral Alaska. It is oriented more to military aviation and recruiting but has always been open to the public and features some GA demonstrations too. Numerous other regional fly-ins have been occurring for years which have included STOL competitions, pumpkin drops or flour bombing competitions, and just plain old informal aviation camaraderie. Many of these events continue today, from Seldovia, to Skwentna, to Bettles, to Valdez, and other on and off-airport locations.
But the Alaska Airmen's Association began The Great Alaska Aviation Gathering at Ted Stevens Anchorage International Airport (PANC) in 1998. This event, traditionally held the first weekend in May at The FedEx Maintenance Hangar and surrounding ramps, grew to become the largest aviation trade show in the country that had free admission, free parking, and free shuttle bus service. Attendance at the 2-day event, generously sponsored each year by FedEx Express, Alaska Airlines, UPS, Textron Aviation, and others attracted from 25,000 to 30,000 attendees each year as it matured. The last year the Gathering was held at the FedEx Express Maintenance Hangar was 2019. There was no Great Alaska Aviation Gathering in 2020 due to public health restrictions related to the COVID Pandemic.
It looked like there would also be no 2021 Gathering, as public health restrictions continued to be imposed in Anchorage. And it was common knowledge that no other airfield existed in Alaska that had enough space to accommodate a show of this size. The problem with common knowledge is that it might always be common, but it's not always correct! Guided by the vision and leadership of our Executive Director Abby Austin, and with the support of our Board of Directors, the association did put on a Gathering in 2021; moving the show up to Palmer for the first time ever! The city of Palmer had far fewer Covid restrictions, and actively supported the show; which was held both at the Palmer airport (PAAQ) and the state fairgrounds. Admission remained free, and the free parking at the fairgrounds was in much closer proximity to the events. A regular free shuttle bus ran between the two venues, and attendance was nearly the same as prior events in Anchorage. Abby did an amazing job organizing a successful show by thinking outside the box, and working around obstacles instead of being blocked by them. My friend Jessica Cox, the only person ever licensed to fly an airplane without arms, would be proud of her. I hope to get Jessica back up to participate in the Gathering again sometime, although it would be a long flight from Arizona to Alaska in her Ercoupe! The following year, 2022, the Gathering was again held in Palmer, and Abby led a team that made the 2nd Palmer Gathering even bigger and better than the first one was.
As we now begin 2023, her team is already very busy organizing the upcoming Gathering, which will again be in Palmer. Having use of PAAQ has allowed for aerial demonstrations, and fly-in camping, among other opportunities that were never available at PANC. Installing a 60' gate to
replace the 20' gate has also made it much safer and easier for fairgrounds static display aircraft to transition from the parking lot runway into the fairgrounds. We no longer have the short runway inside the fairgrounds fence that we created in 2021, because a roller coaster has been installed at that location. But this year's Gathering looks to be the biggest and best yet. Abby has shown us just another excellent example of how your association has continued to thrive, even at those times when the odds seem to have been stacked against us, since 1951!
And, as many of you know, I retired last year after 8 years of being the Gathering's volunteer Ramp Boss. I'm looking forward to attending the 25th annual Great Alaska Aviation Gathering this year as a spectator with no responsibilities and hope to see you there too. If you see me wandering around looking lost and disoriented, just hand me a clipboard and a radio and I'll feel right at home again even with no responsibilities. Have a safe and happy 2023, my friends!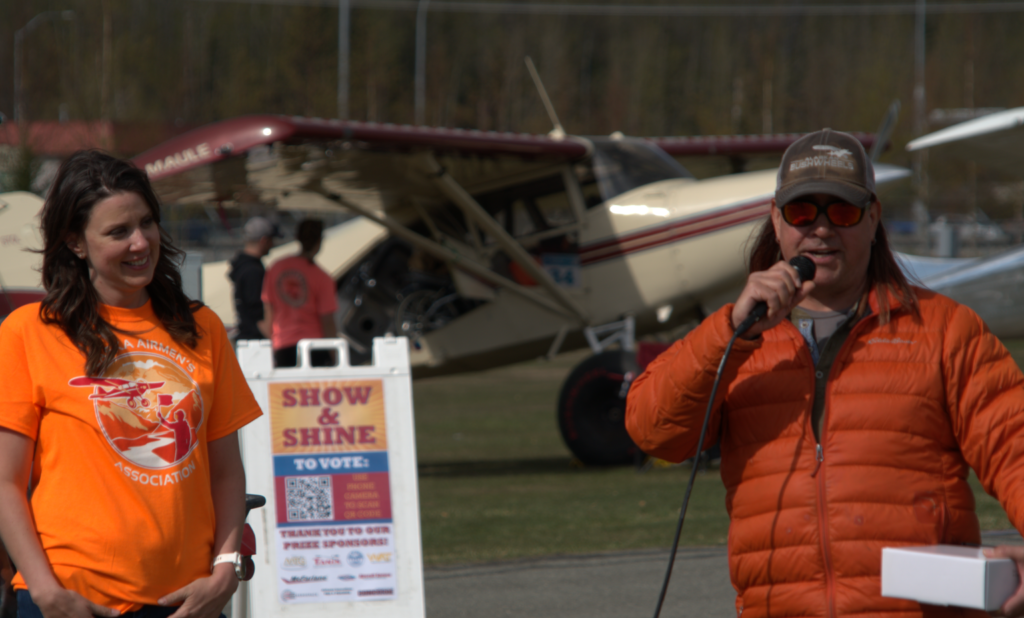 John Dahlen is an Alaska Airmen's Association life member, the association's volunteer US/Russia Liaison, past Vice President, past Ramp Boss, and has been known to play Santa Claus for special events occasionally. He always welcomes correspondence and other interactions with members and is available as a free-loading hitchhiker for flights to/from fly-ins or other events in 2023! If you have suggestions for future articles, he can be reached at OneAlaskanGuy@hotmail.com or by phone/text at (907) 830-5889.