2022 Raffle Plane, a Carbon Cub FX-3, Built by Alaskans
Scoll down to view the FX-3 Build Progress Below
March 2022 - Finishing the panel and nearing the end of the painting phase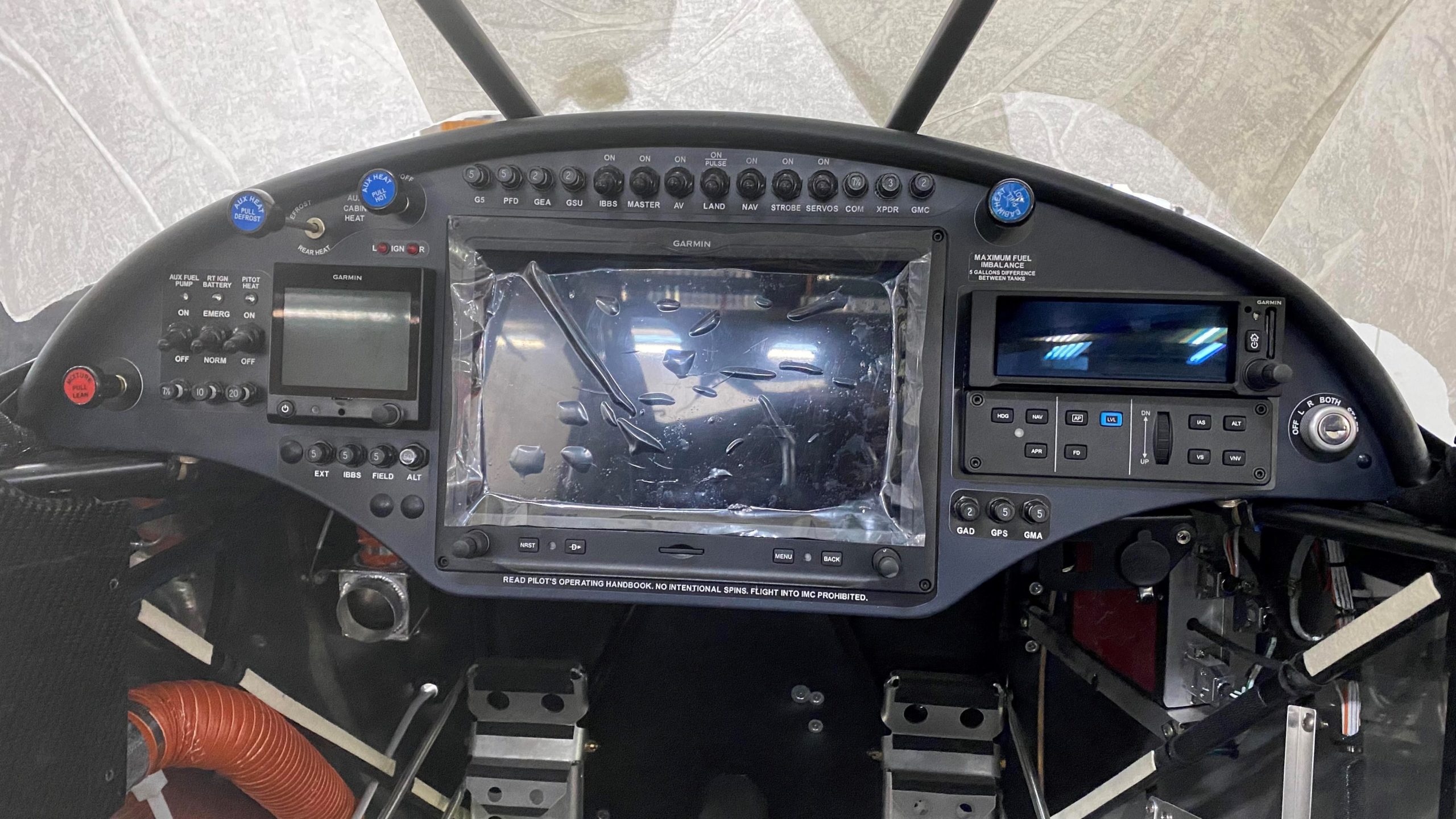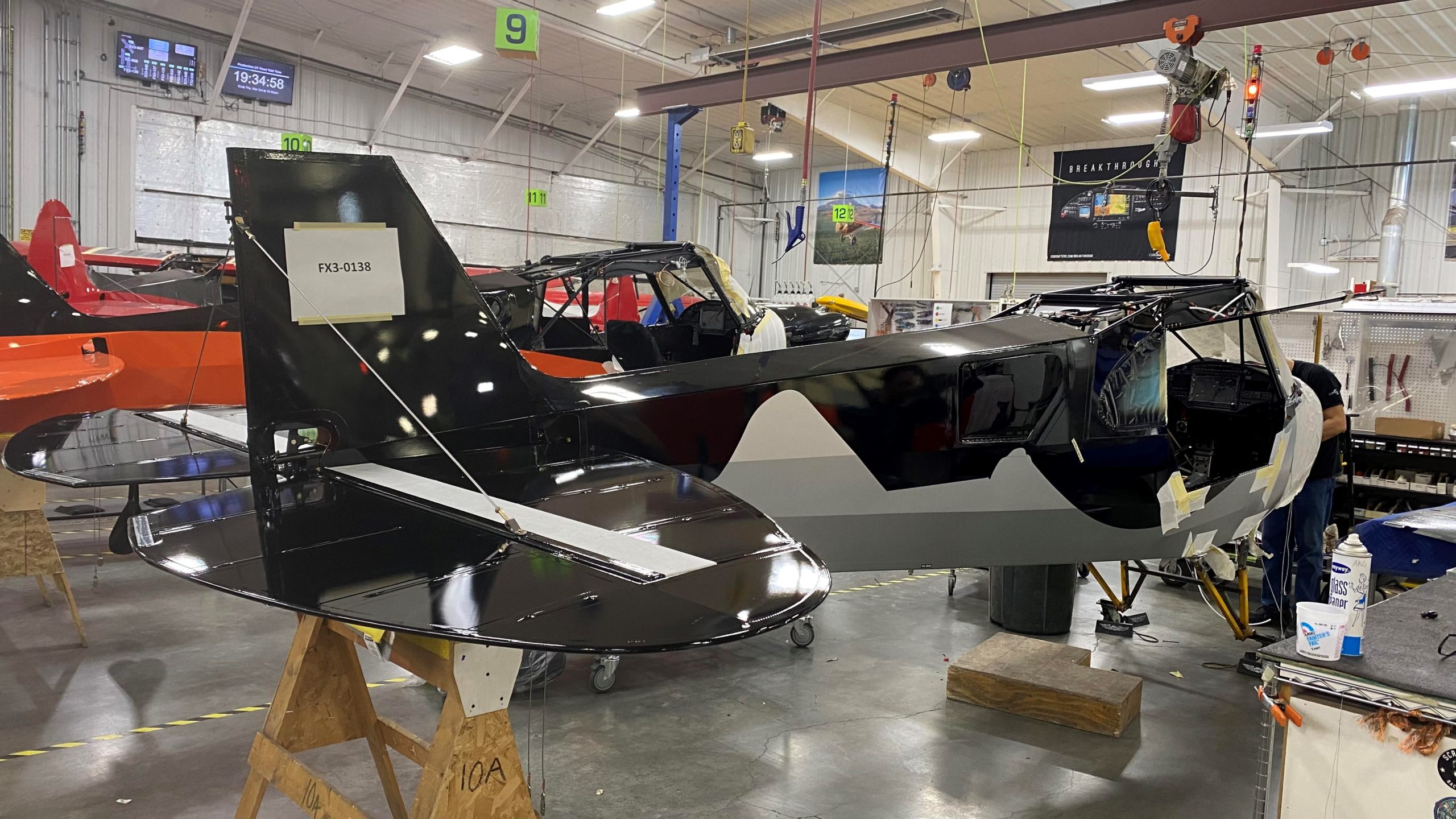 The paint is nearly complete with only the fine detail work remaining.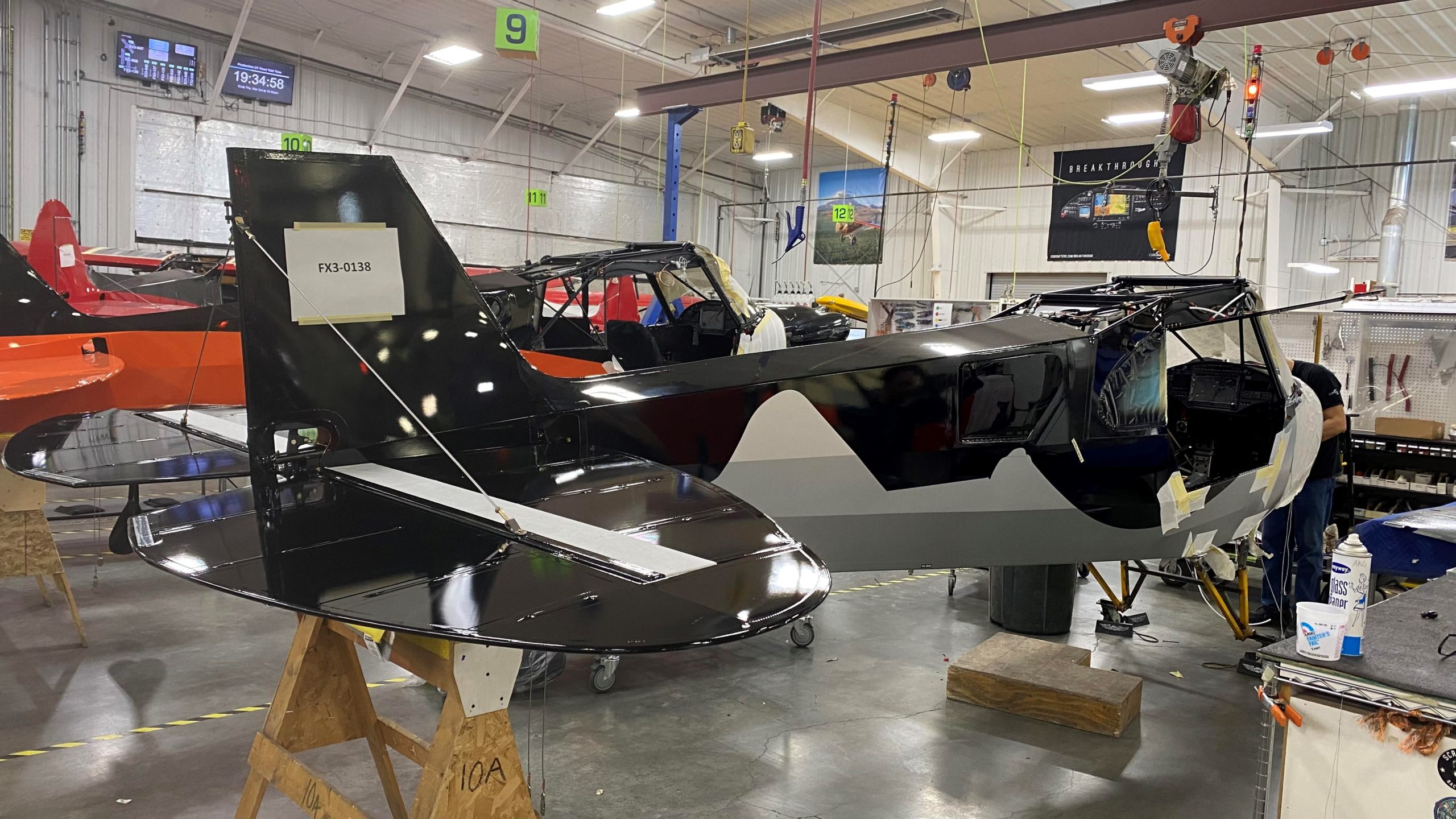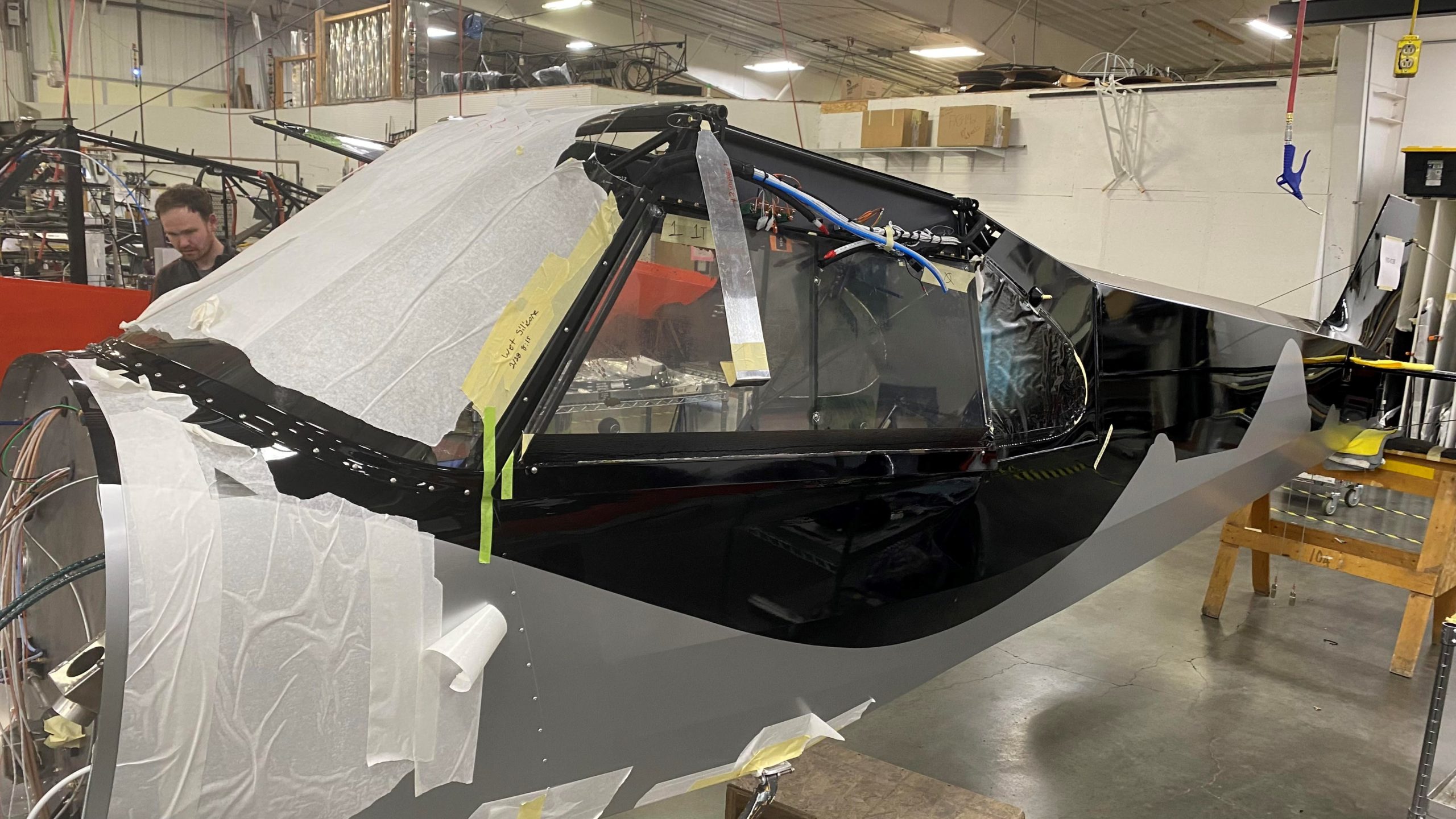 Just like painting a house: tape off everything you don't want to be painted.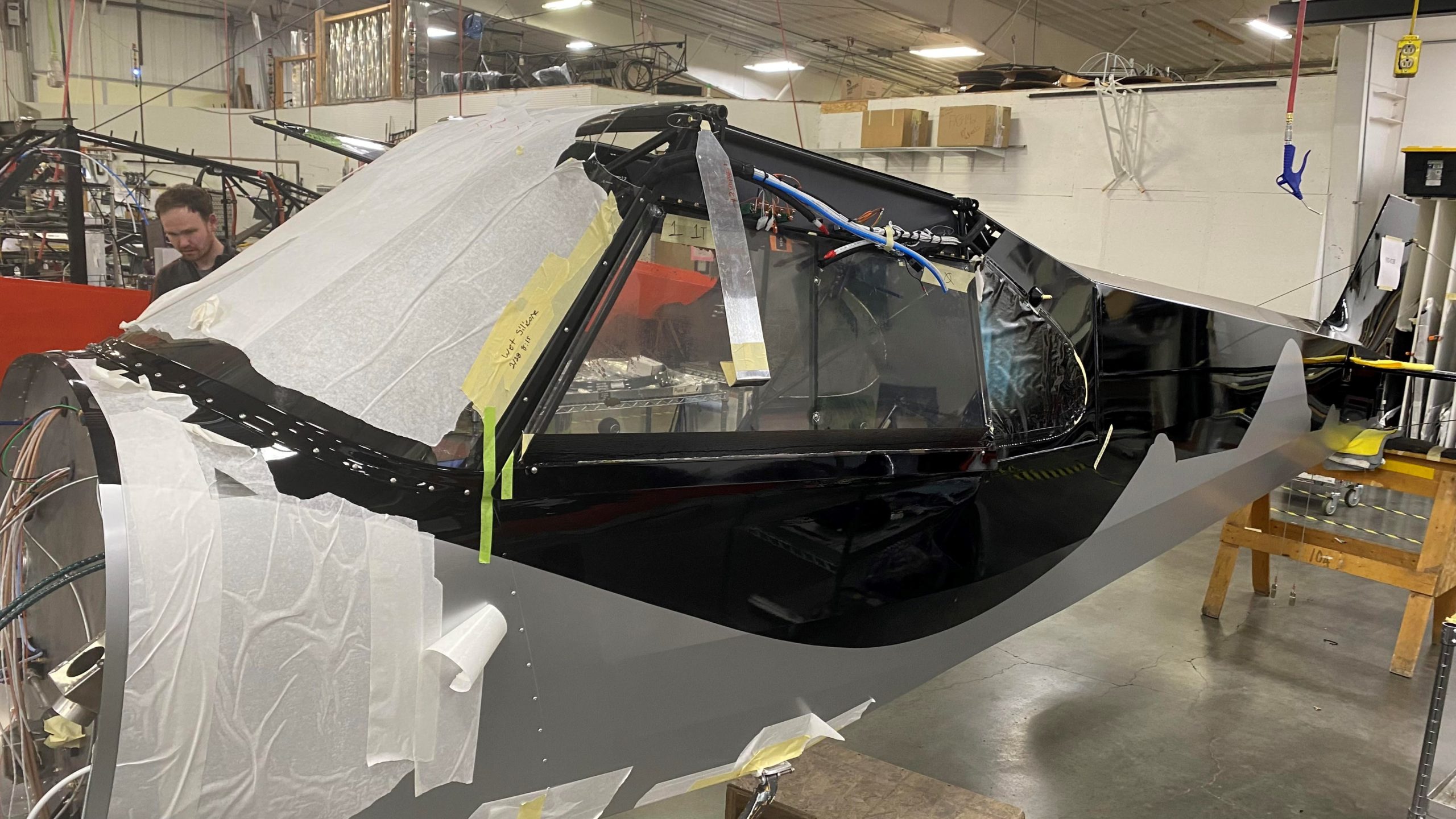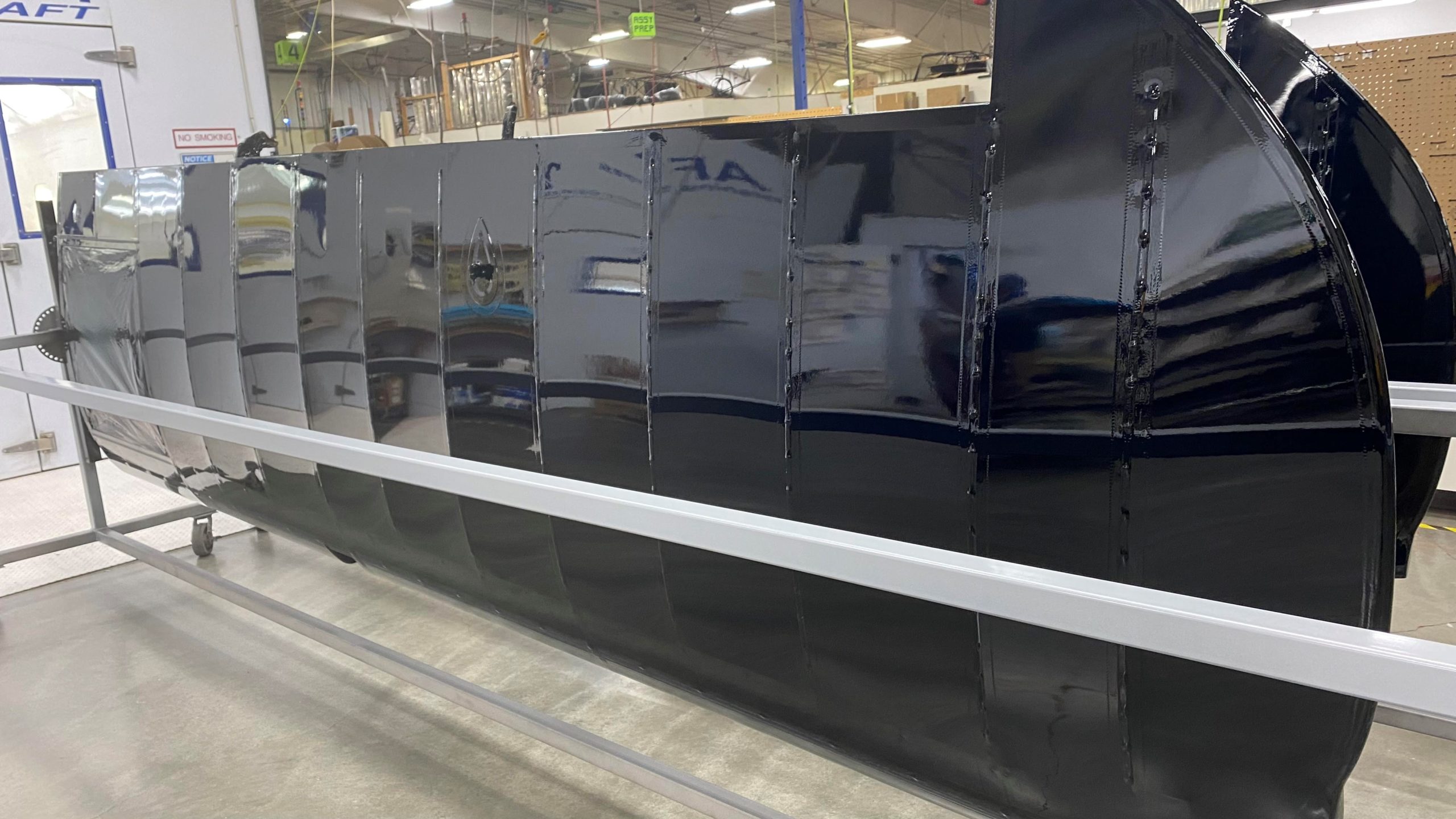 The wing paint is nearly a black mirror.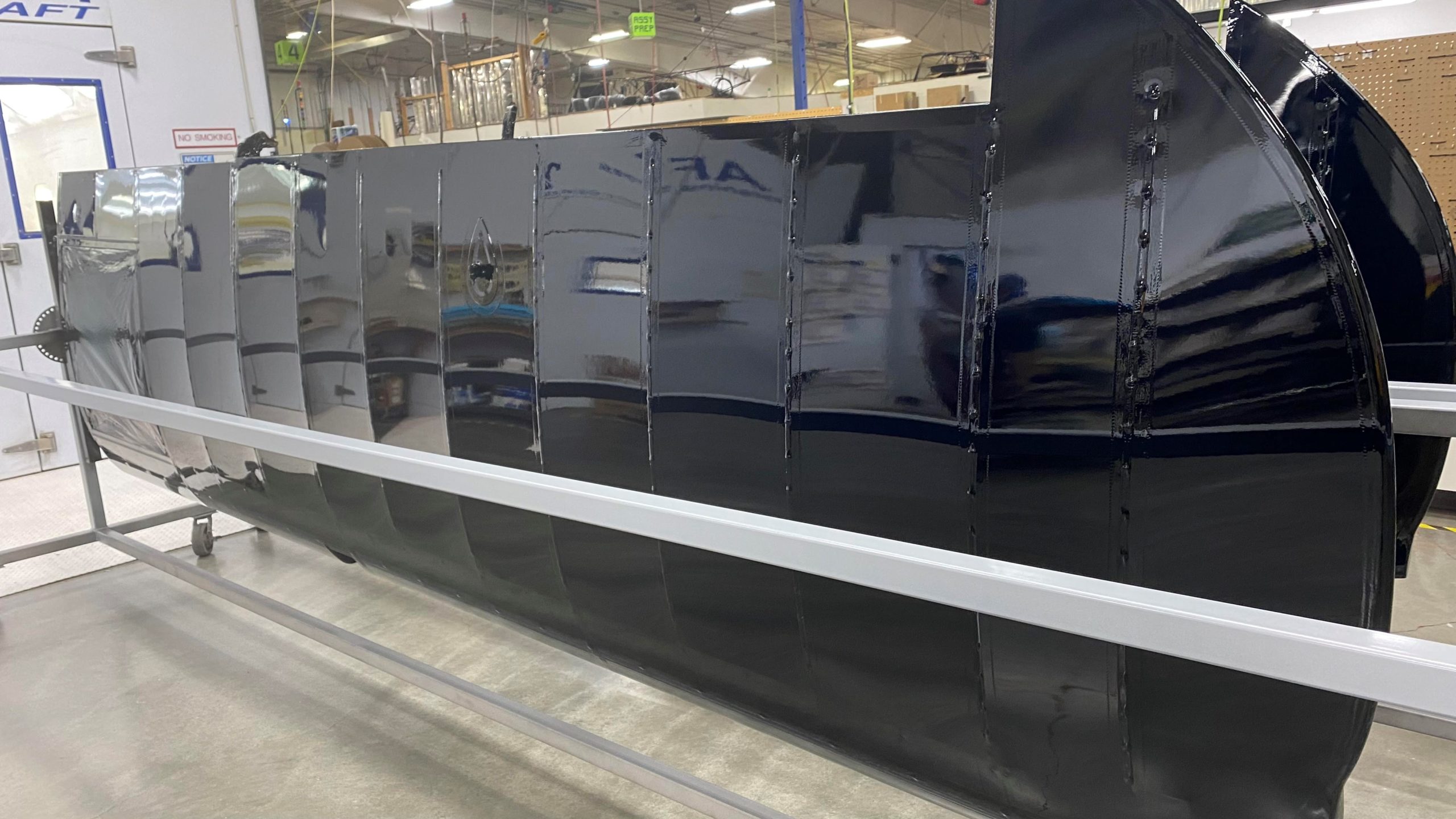 February 2022 - The FX-3 begins to take shape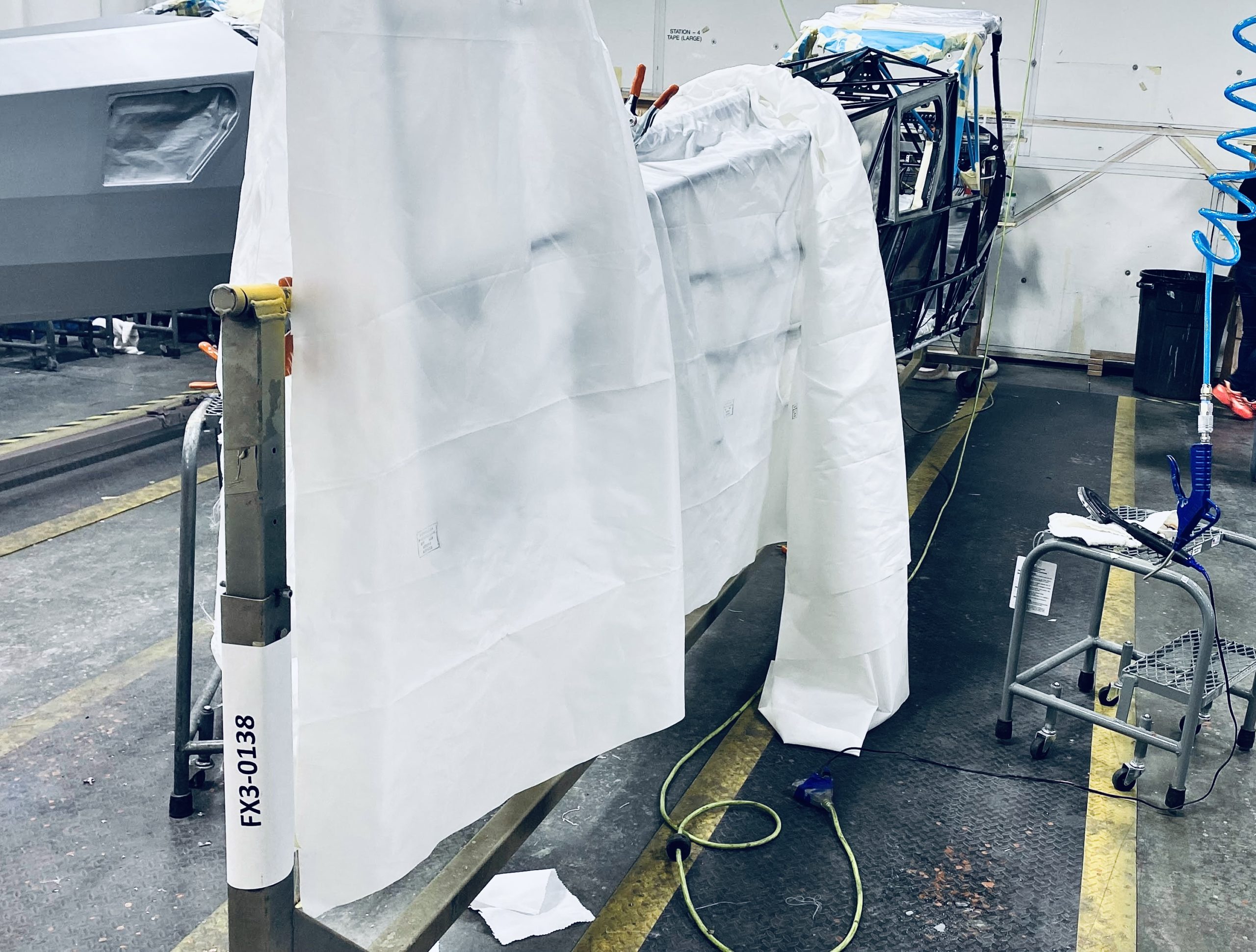 The fabric is draped over the fuselage before being applied to the frame.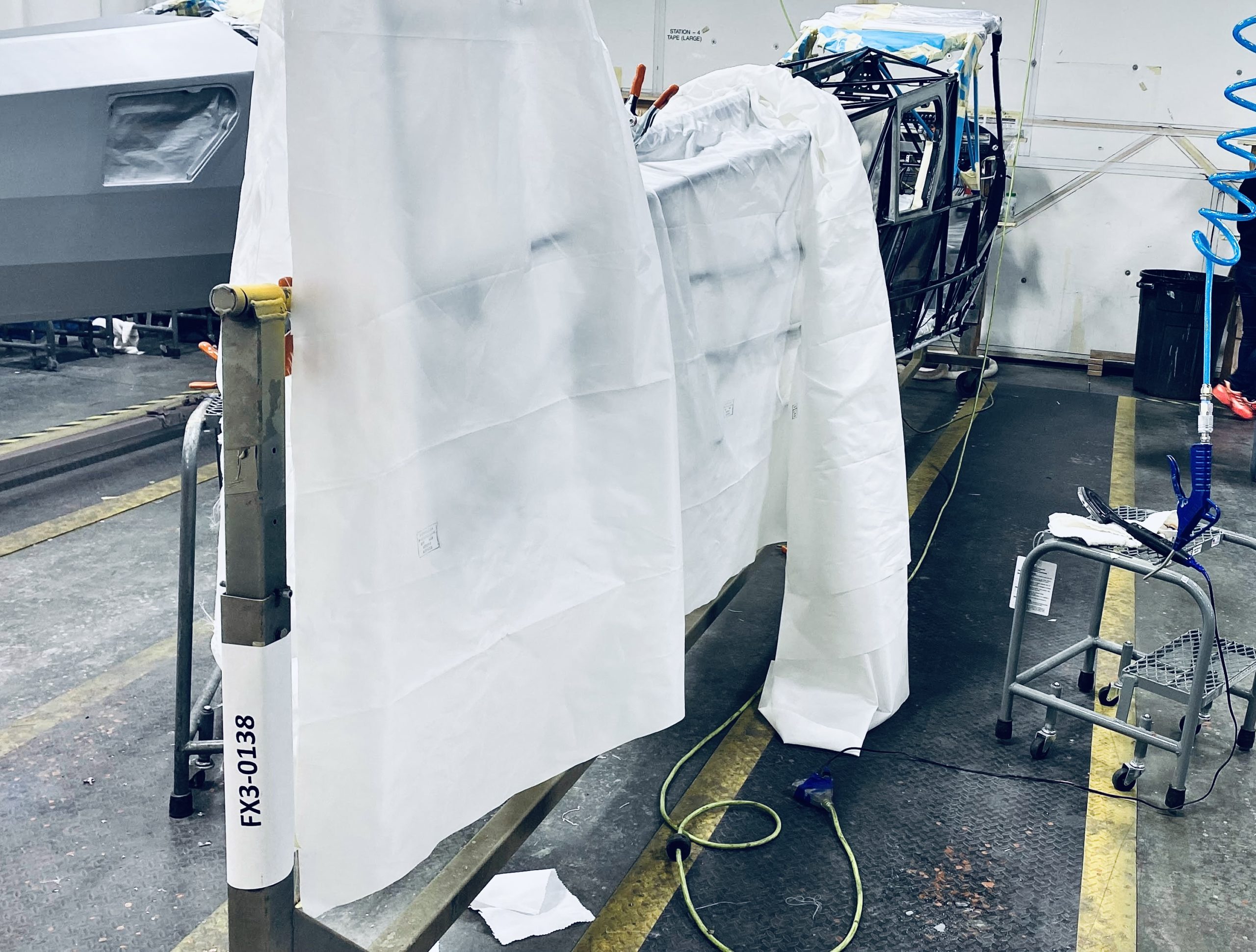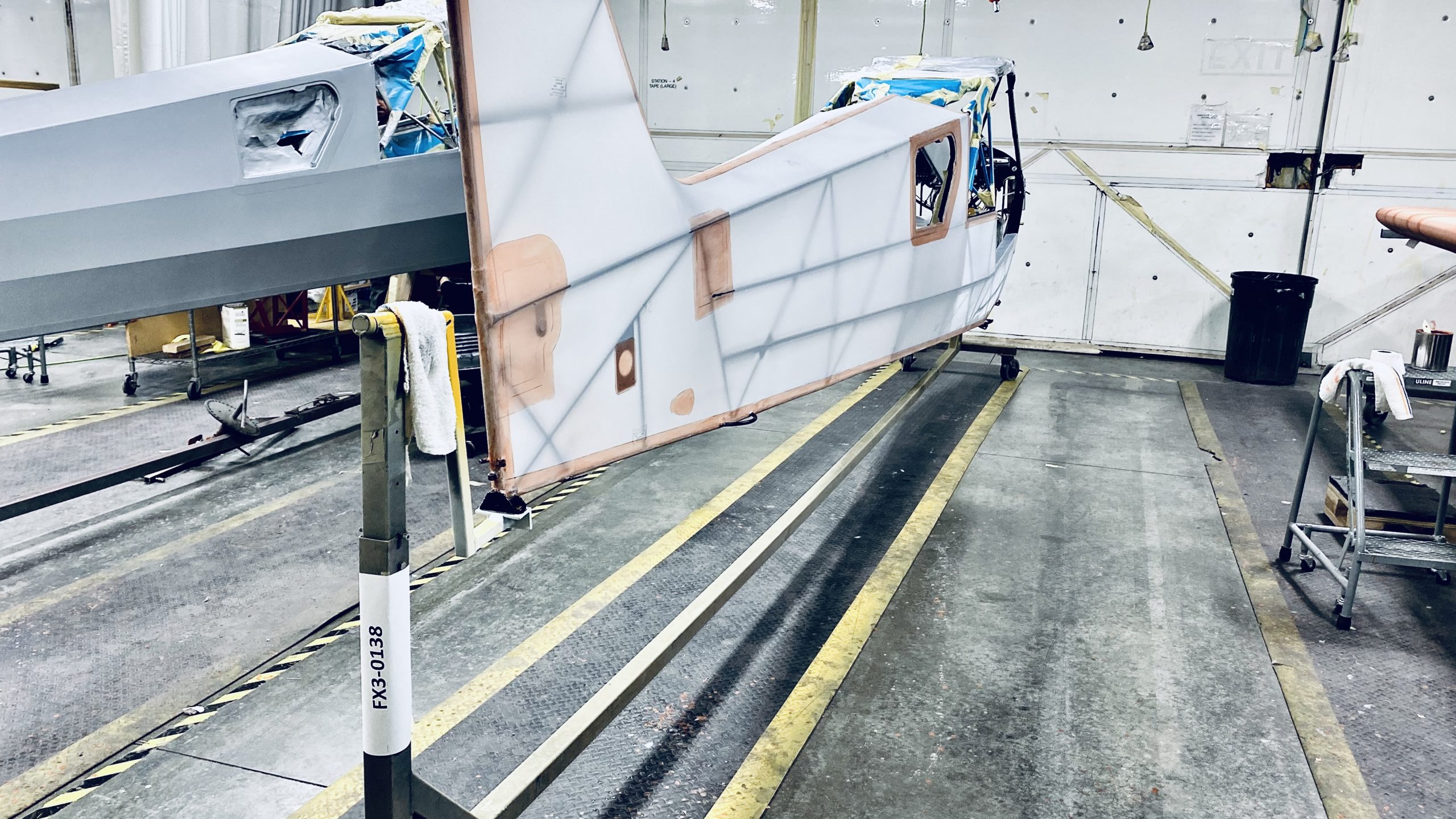 The fabric has been applied to the fuselage.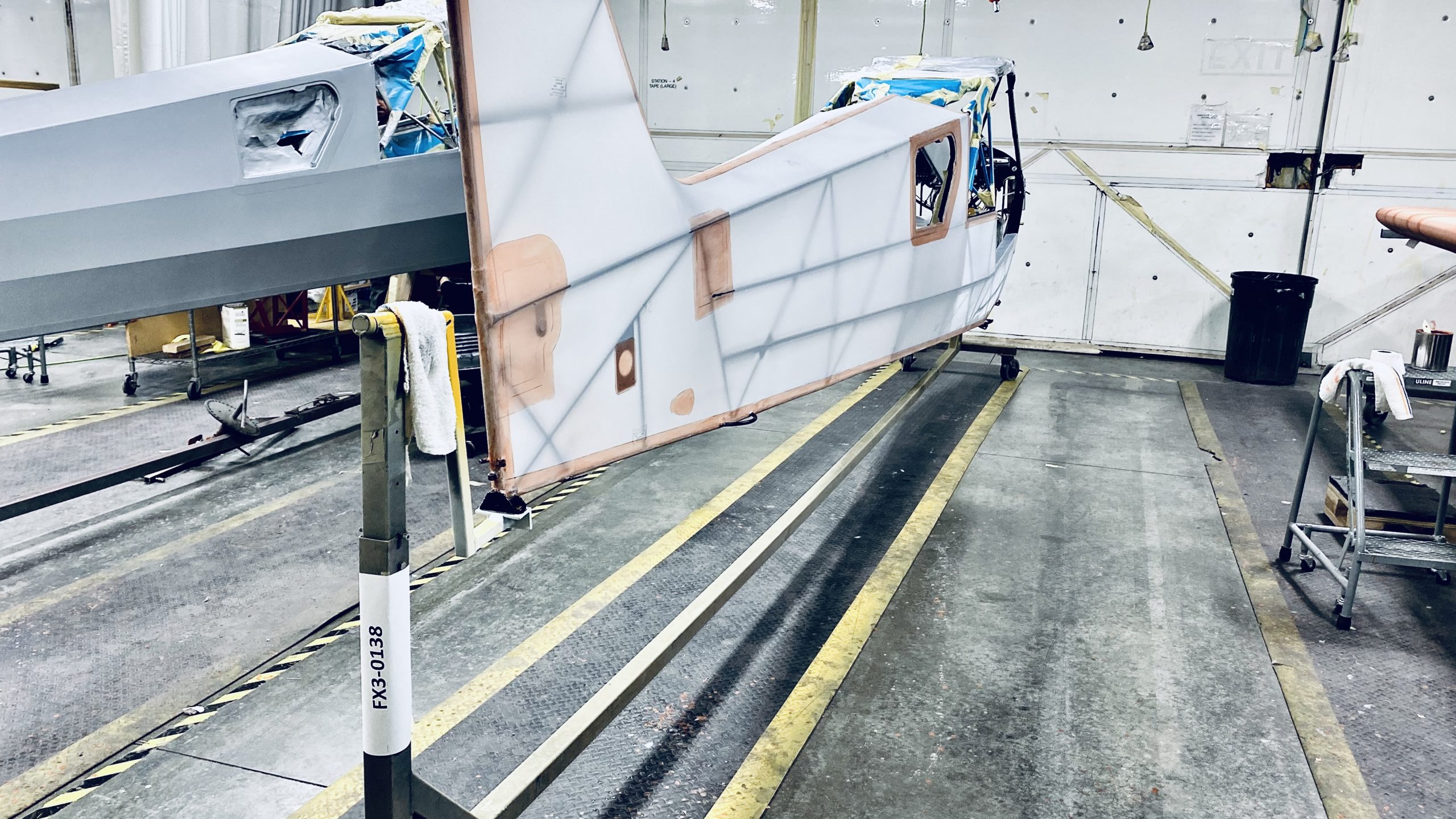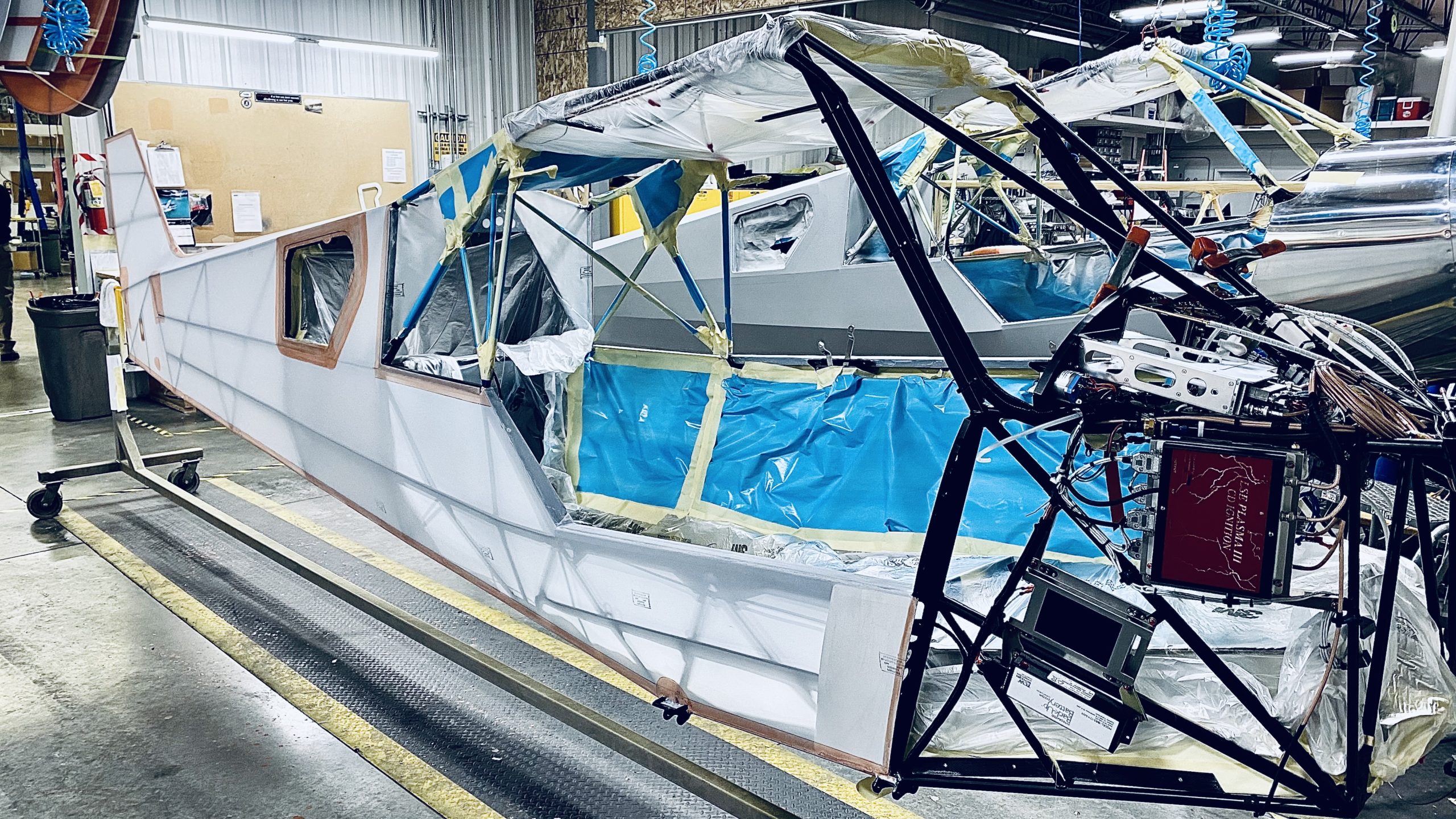 Slowly, the FX-3 is beginning to resemble an aircraft.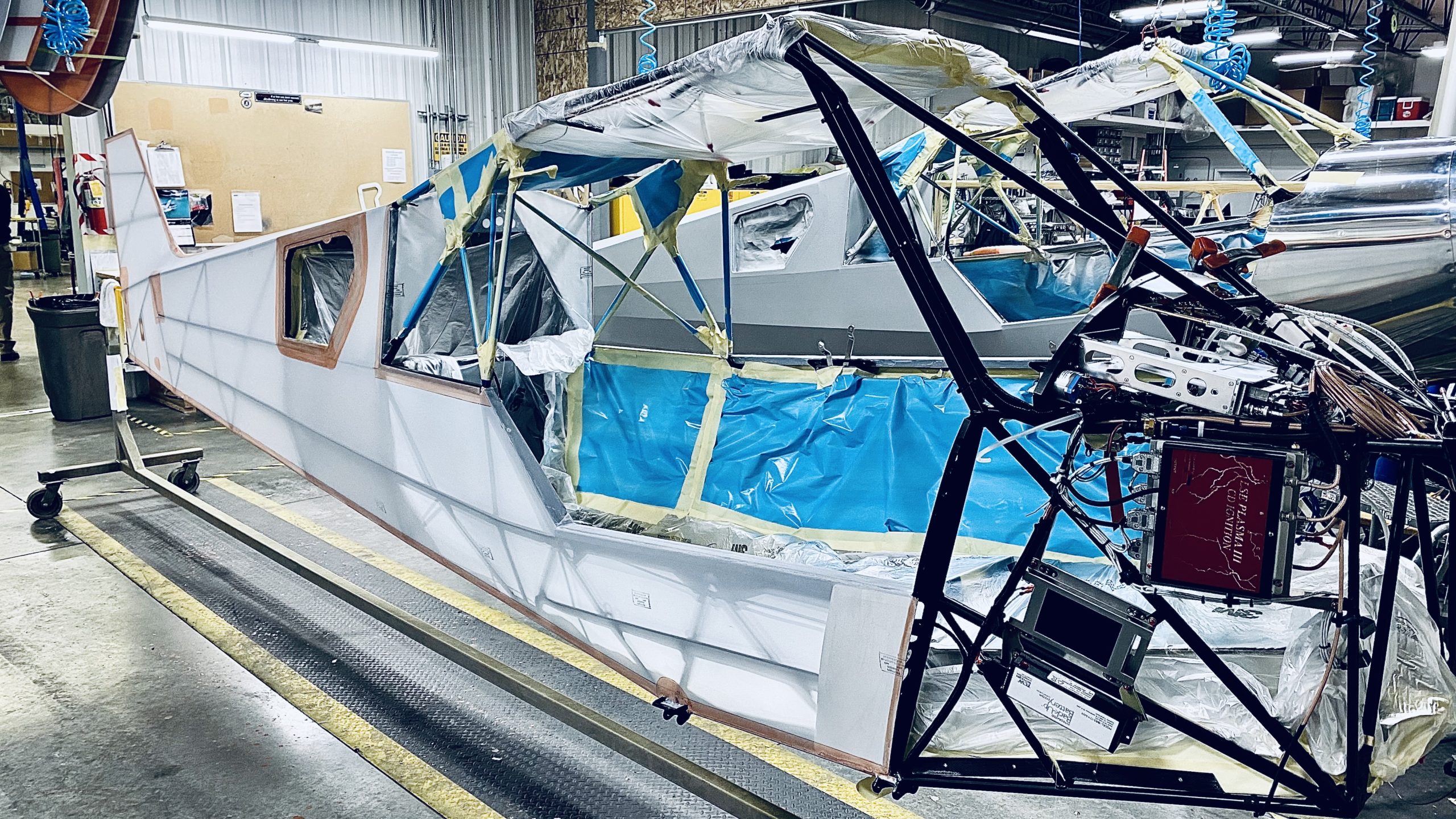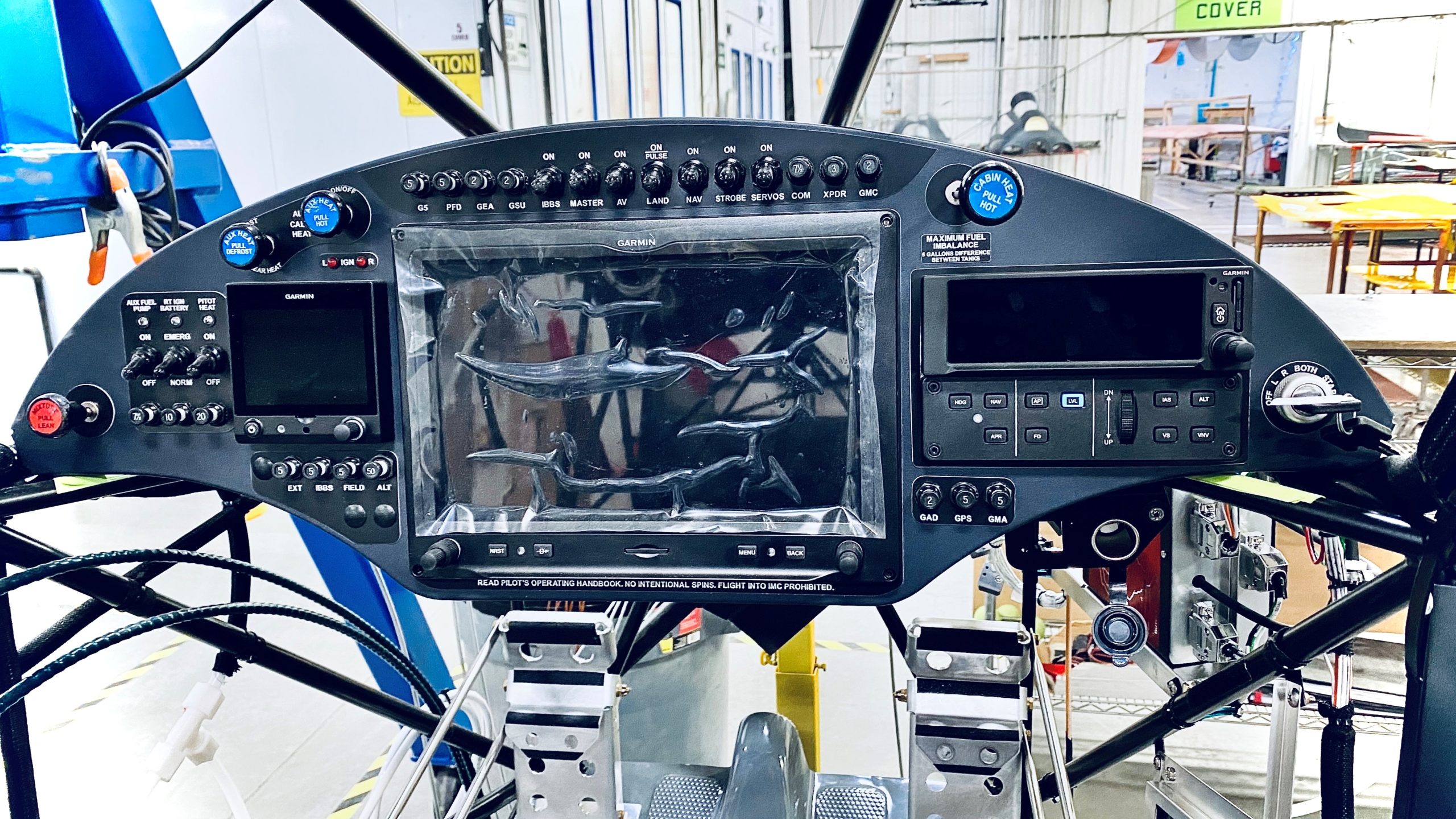 The FX-3 panel is installed! Onboard, you'll find:
G3X Executive Glass touch Panel | Garmin GMC 305 (2-axis autopilot) | GEA 24 Engine Analyzer | GNC 355 GPS/Comm | GTX 45R Transponder | Garmin G5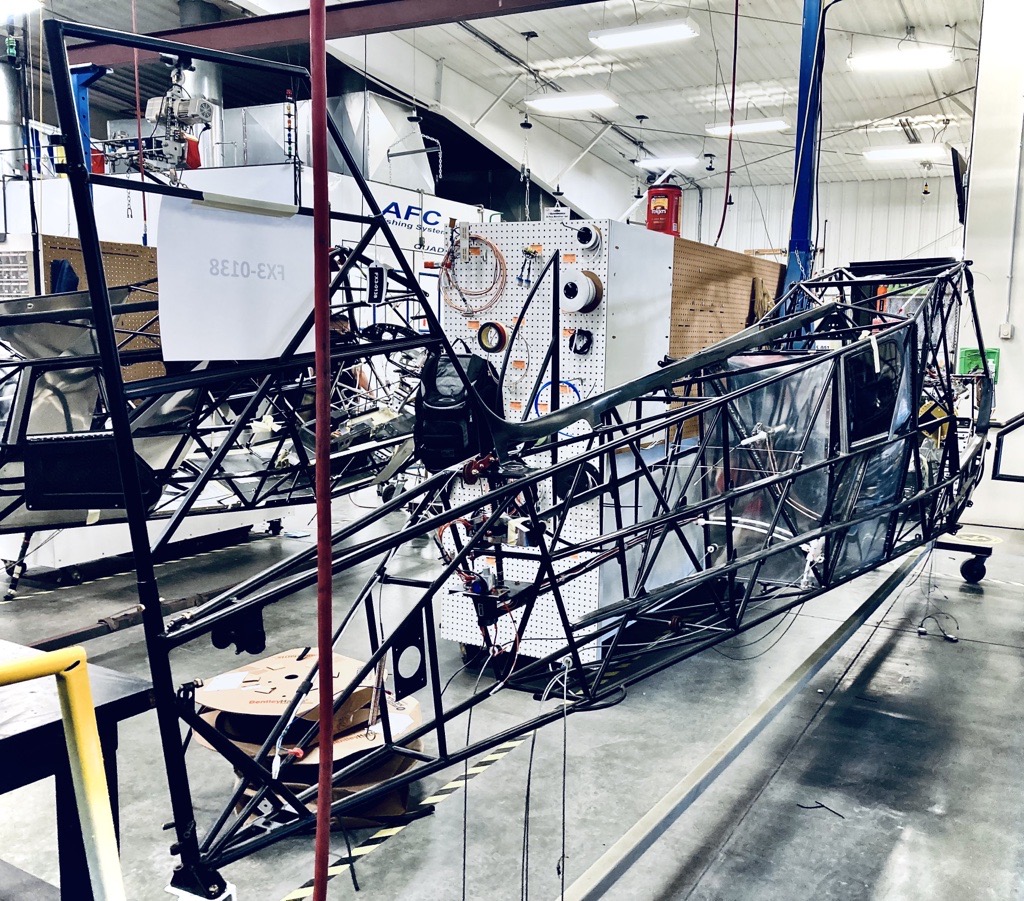 The FX-3 fuselage has been welded together and wired with control cables and avionics wiring!
January 2022 - The FX-3 begins to take shape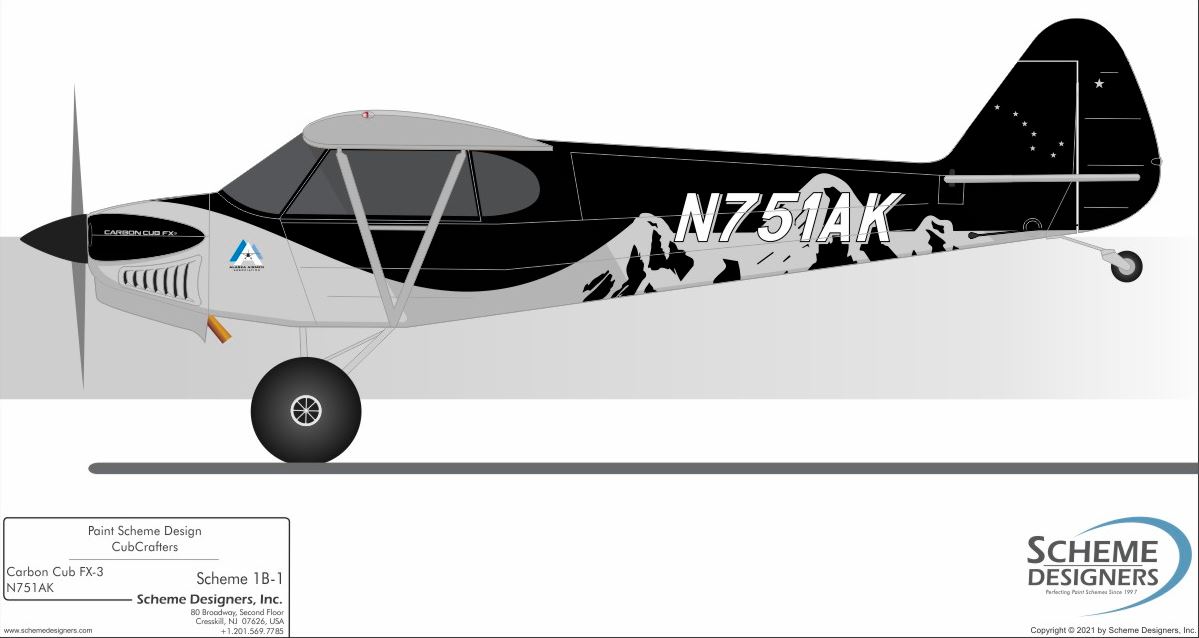 Voters strongly preferred the black and gray paint scheme. We added the Big Dipper and North Star to the tail, since many members suggested the change.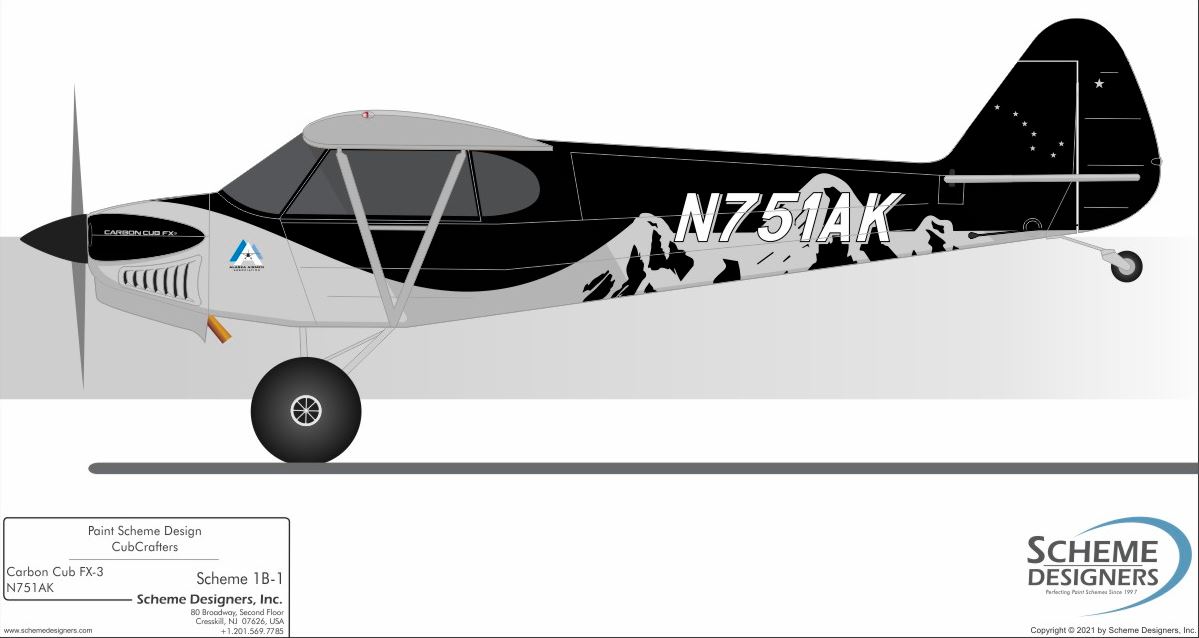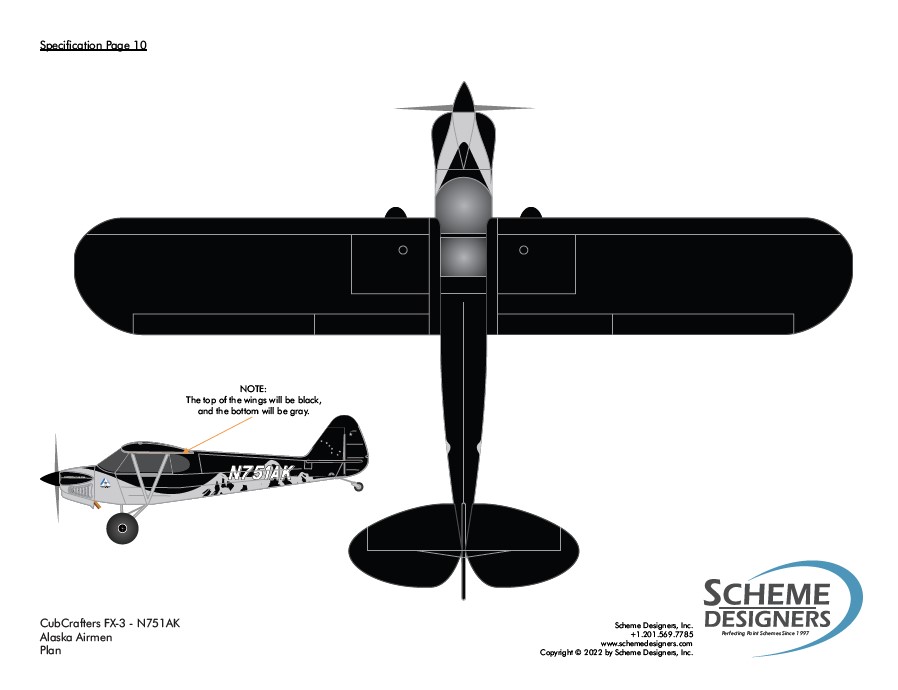 An aerial view of the FX-3.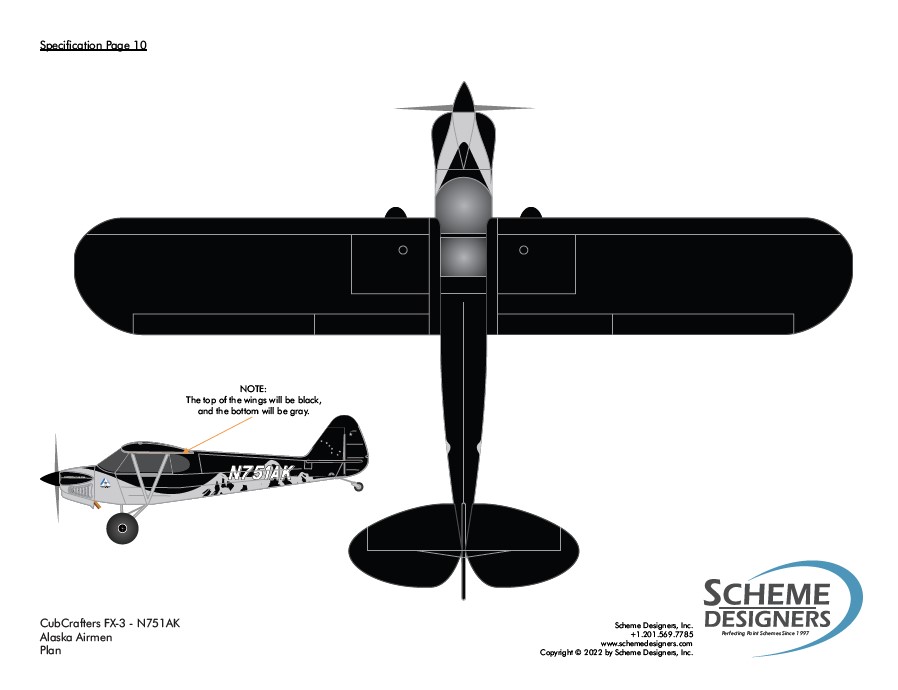 Tim Rogers, Anchorage School District
Aviation Maintenance, King Tech High School
Adam Wood, Anchorage School District
Metal Shop, East High School
Building Future Aviation Professionals
In November, Anchorage-based educators taught their students about technical aviation careers remotely from CubCrafters headquarters in Yakima, Washington.
High school metal shop teacher, Adam Wood, introduced his students to CubCrafters employee Alex. Alex spoke passionately about the artistic nature of his career. Every morning he wakes up excited to hone his craft, which currently involves welding metal tubes together to form Carbon Cub fuselages.
Alex moved into his role with CubCrafters immediately after attending the nearby Perry Technical Institute—as is the case with many of his coworkers. He shared how his education built his skillset enough to make this career an easy transition.
Alex's effervescent passion was contagious as he shared the precision and thought that goes into each of his welds. Thanks to CubCrafters, Adam's students are now aware of how the skillset they're currently building might turn into a lifelong career.
Tim Rogers teaches Aviation Maintenance at King Tech High School. His students learn to work on aircraft airframes and engines. The hours they spend in Tim's class count toward obtaining their FAA Aircraft & Powerplant certificates. A portion of his graduates go on to become certified aircraft mechanics.
This November, Tim was in Yakima, Washington helping to build the Alaska Airmen Association's Carbon Cub FX3 for the Raffle Fundraiser. During his stay, he Zoomed into his classroom back in Anchorage to share what he was learning with his students.
Tim walked through the entire CubCrafters facility stopping at each station to explain how the same skills that students were learning back home were being used to create airplanes from scratch. He emphasized the potential for students to go on to obtain similar careers in the near future.
Members of the Aircraft Raffle Build Team discuss the CubCrafters Builder Assist Program.
Domenic Giunta, IDIYA Labs & Anchorage School District
Career & Technical Education Consultant
Doug Bradbury, Alaska Airmen's Association
Board Member
Abby Austin, Alaska Airmen's Association
Executive Director
 Will Day, Alaska Airmen's Association
Operations Coordinator
Upcoming Build Tasks
November '21 - February '22
The CubCrafters team continues where the NextGen Build Team left off.
February 28th - March 1st
The Phase 2 build crew heads to Yakima to assemble the FX3.
The FAA inspects the aircraft for airworthiness.
March - May
The FX3 is flown to Alaska
High school students enrolled in technical education programs get to see the actual aircraft. Their teachers explain technical aviation career paths: aircraft mechanics, fabricators, etc.
Completed Build Tasks
The Alaska Airmen's Association and Alaska Airlines sent the NextGen Build Team to CubCrafters headquarters in Yakima, Washington to begin fabricating the raffle Carbon Cub FX3.
Local educators from the NextGen Build Team video-conferenced with their students back in Anchorage to share the fabrication process and to highlight potential future careers in aviation.