Overcoming Barriers and Chasing a Dream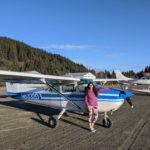 By Wella Marie
I was raised in Berikon, a small farming town an hour's drive from the German border in the
German-speaking region of Switzerland, and spent the first 18 years of my life attending school, gaining
a degree in Business Administration, and doing all the stereotypical Swiss things one might imagine:
hiking in the Alps, enjoying world-class chocolate, petting cows, walking to the bakery for fresh bread,
playing the alphorn (very poorly); my life was a Ricola commercial.

Born to an American Mother and Swiss Father, I had the privilege of experiencing international
travel almost annually as we crossed the Atlantic Ocean to visit my mother's family spread across the
lower 48. I was fascinated by the 747s that carried us overseas; we frequently visited Zurich
International Airport to watch the planes take off, and a vacation home we stayed at was conveniently
located in the alpine region of Bern in a small town called Unterbach, which is also home to one of the
three fighter jet training bases in Switzerland, nestled between rolling hills and farmhouses.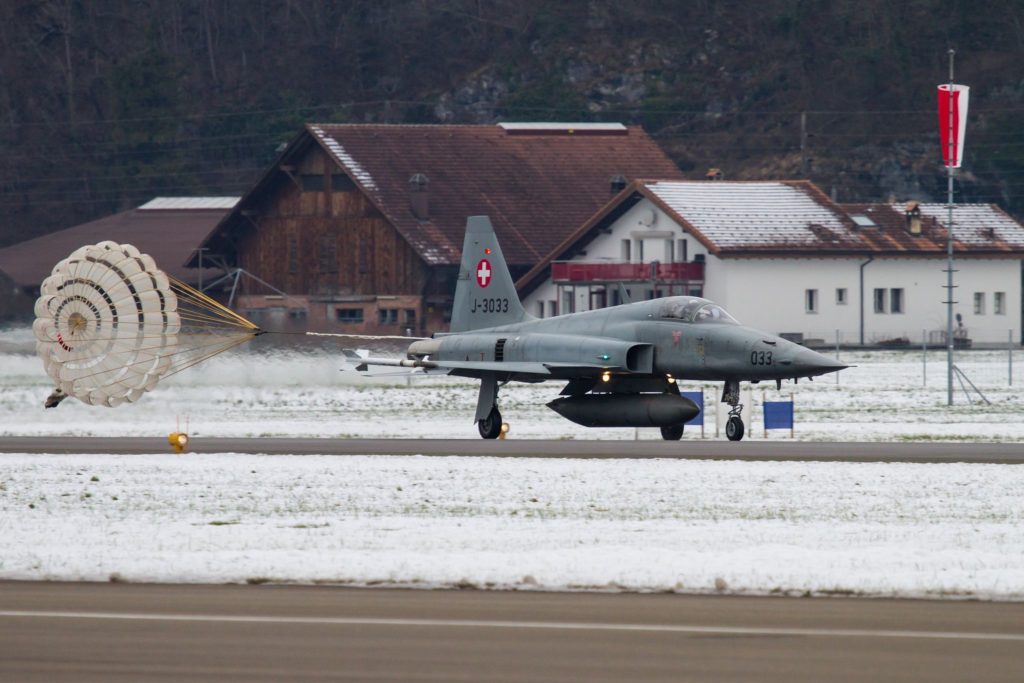 While I loved airplanes and the places they carried me, becoming a pilot seemed so far out of
reach as a profession that it might as well have been on a different planet. From what I could tell and
see, the only people capable of flying planes were white, middle-aged men. I can attest to the fact that
representation matters. If you don't see someone who "looks like you" flying or practicing any other
activity, for that matter, it can be hard to imagine that you, yourself, can do it, too.

It wasn't until I emigrated to the USA in 2006 and joined the US Army at age 19 that I met my
first female aviator, a Blackhawk pilot who flew Helicopters in Iraq. That encounter shifted my belief in
the career fields available to me, and I realized that, perhaps, aviation was no longer on the "impossible"
list. Still, oceans lie between "knowing" and actually "doing." From the limited information I gathered, I
needed 20/20 vision and $100k to consider becoming a commercially rated pilot. As I would later learn,
and as an FYI for anyone else sharing these same beliefs, neither of those facts are accurate.

Fast forward 8 years, my boyfriend (now husband) took me on a fly-in black bear hunt at Inner
Lake George. A local farmer who stored his plane in a covered shed and used a grass strip between
carrot and potato fields as his runway, dropped us off at the Picnic strip in his Super Cub. I was blown
away by the sheer accessibility a single-engine, tailwheel aircraft afforded us and the STOL capabilities a
Cub had. That experience was life-changing, and by the time we rounded the corner to Inner Lake
George, the majestic blue and white ice of the Knik Glacier coming into view, I was determined to
become a pilot, despite my lack of funds or knowledge on how to get started.

As I learned over the next few years, it often only takes an act of kindness from a single person
to change the trajectory of our lives. For me, that person was Carol Zerbe. Despite wanting to fly,
aviation was not a financially practical choice for my family, and six more years passed between my
flight to Inner Lake George and my first lesson as a flight student. After meeting Carol at a local WIA
chapter meeting and explaining some of my "barriers to entry" to her, she encouraged me to explore
local scholarships as an alternate way to break into the aviation industry. She also provided me with the
necessary resources to begin ground school to "prepare for my aviation career" while I waited on flight
training funds. That year, I applied for the Alaska Airmen's Association scholarship and, to my great
surprise, was awarded enough funds to allow me to start my aviation journey. I was in complete
disbelief!
I took my first flight lesson on July 10th, 2020. Fast forward to 2023, and I'm now preparing for
my commercial check ride and recently received and accepted a job offer to work as a flight instructor
beginning this winter. My flight journey has been anything but linear. To fund my training, I have applied
to dozens of scholarships and grants every year, worked odd jobs fueling and cleaning planes, or helped
other students with scholarship applications to cover the cost of my lessons. Frequently, months passed
between lessons as I waited for funding, but I held on to the wisdom Carol shared with me in 2019. "If
you keep taking steps toward your dream, the stars will eventually align." I am eternally grateful for her
wisdom and all the support I received from complete strangers who believed in my dream and assisted
in funding this journey throughout the years.

My greatest takeaway in all of this is that a simple act of kindness goes a long way. We touch
people's lives daily with our actions, often not realizing how much we impact those around us. I learned
that representation matters, that people must "see it to believe it," and that if we are part of the
minority, it's essential that we help our peers overcome the barriers they face. Most importantly, I
learned that it's never too late to pursue a dream, no matter how impossible it seems.

If you recognize yourself or someone you know in this story, I encourage you to check out the
Alaska Airmen's Association Scholarship website, sign up to be a Next Gen member, attend a WIA
meeting, or join your local Civil Air Patrol. Surrounding yourself "with aviation-minded people" can open
more doors than you realize. If you're hoping to get started on your journey and feel equally clueless or
overwhelmed as I did, I would be delighted to chat with you and help you get started on your aviation
adventure. It's never too late to chase your dream of flying!

Wishing you fair winds and clear skies,
Wella
E-mail: Manuela.m.jay@gmail.com