Most Popular Alaska Military Training Routes by Tom George, AOPA Alaska Regional Manager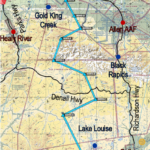 We all learned about Military Training Routes, or MTR's, during pilot training. While they are depicted
on the flight charts (VFR and IFR), how many of us have actually seen them in use, or know which ones
are used the most?
The fall meeting of the Alaska Civil Military Aviation Council included a briefing on the MTR's that are
most frequently used in Alaska. The accompanying figures show the routes that were presented, and
we recommend you take a look to see if any of these follow—or cross—the routes that you routinely fly.
This might provide better situational awareness as you navigate these areas. Here are the top four: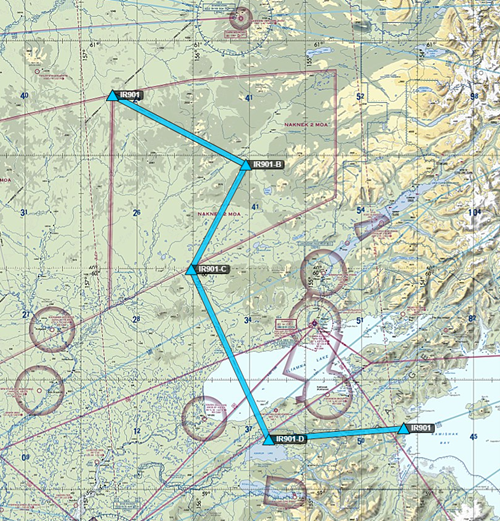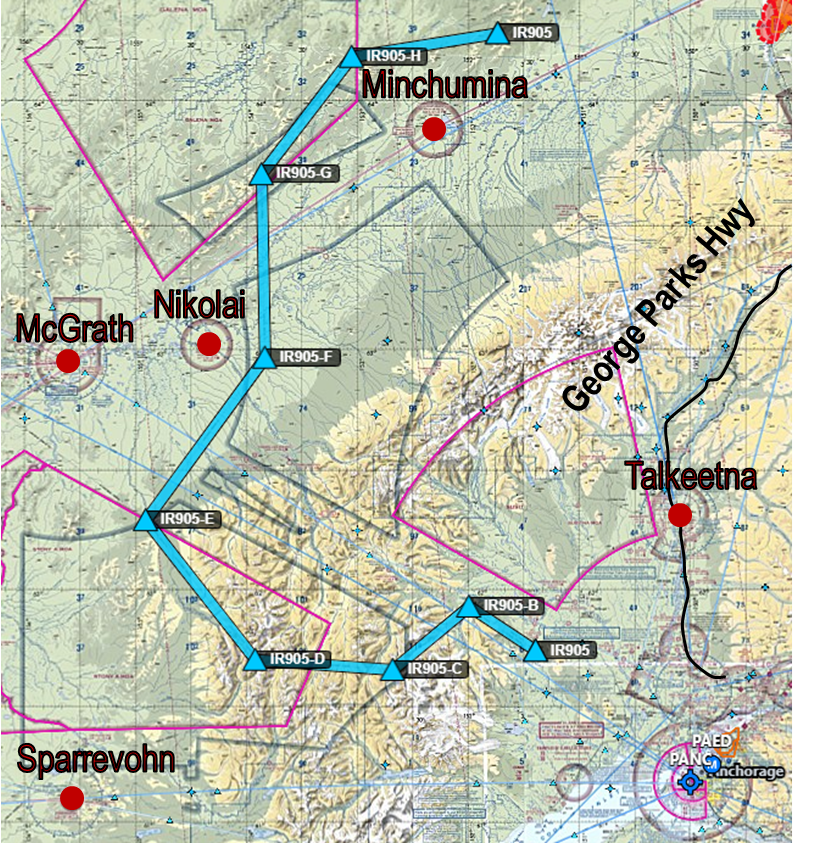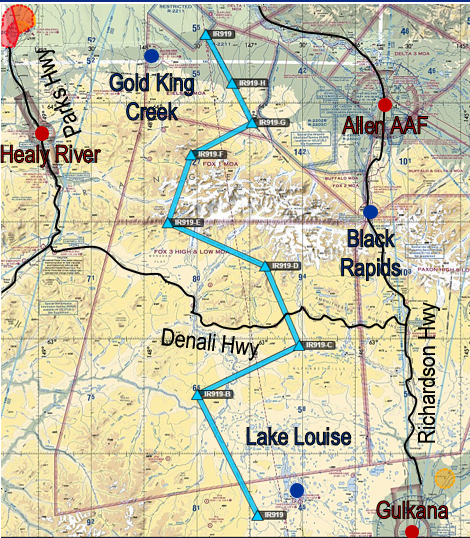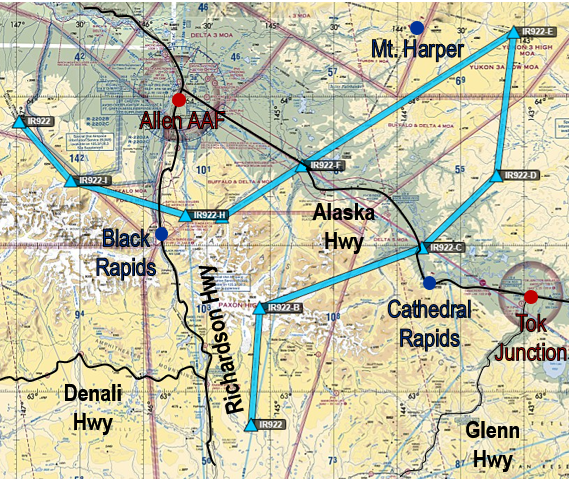 Each of these Alaska routes is typically used between Monday and Friday, in a time window between 8
am and 8 pm, local time. These routes are typically used on a weekly basis, with some variation on a
quarterly basis and an uptick in the August-September timeframe. If you ask Flight Service about a
specific route during a weather briefing, they should be able to check to see if it is scheduled to be in
use. Another source of scheduling information is sua.faa.gov- click on the Alaska icon at the top of the
page to see a graphic map, or select the "Text List" tab and look up the route number.
While most of these MTR's extend five nautical miles on either side of the centerline, the width varies
for some segments. If you want to drill more deeply into the details, and see the instructions provided to
military users on a route-by-route basis, go to https://www.daip.jcs.mil/pdf/ap1b.pdf and search for the
MTR in the area you fly.
These MTRs are not the only low-level routes used by the military in Alaska. There are also the "Slow
Routes" in the Mat Su Valley, refueling routes and training routes used by C-17 and C-130 aircraft. Maps
of these routes and other military airspace information may be found at:
https://www.jber.jb.mil/Info/Alaskan-Airspace-Info/
Become familiar with the military routes in the areas you commonly fly and add them to your mental
check list of things to watch out for!
Tom George serves as the Aircraft Owners and Pilots Association's Regional Manager for
Alaska. He resides in Fairbanks and flies a Cessna 185. He may be reached at
tom.george@aopa.org or 301-695-2092.