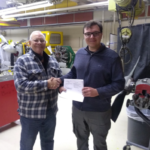 Have you gained a new rating or certificate? Purchased your first airplane or flown your 5,000th hour? Shout out a friend that has landed in a challenging new place or welded their first tube on a new project. Or maybe you want to commiserate after shelling out for your first annual inspection. Whatever milestone you have achieved, help us strengthen our community by sharing it here!
Email info@alaskaairmen.org to contribute
Note from the Executive Director
We have a particularly special Member Milestones column this issue with two of our community members being awarded the Wright Brothers Master Pilot Award this spring. The Wright Brother's "Master Pilot" Award is the most prestigious award the FAA issues to pilots certified under Title 14 of the Code of Federal Regulations (14 CFR) part 61.  This award is named after the Wright brothers, the first US pilots, to recognize individuals who have exhibited professionalism, skill, and aviation expertise for at least 50 years while piloting aircraft as "Master Pilots". Both Al Crane and Phil Shoemaker have taken the time to share a bit about their long and fruitful aviation careers. Mr. Crane's award will be presented on Saturday afternoon, May 7th, at the Great Alaska Aviation Gathering and you are all invited to attend and celebrate his accomplishment. Stay tuned to our website for a final event schedule as the Gathering approaches. I would also like to take a moment to congratulate Aras Sirvelis, a NextGen member that has come to feel like family around the Airmen Association. Throughout his training, Aras has volunteered for countless hours with the Airmen sharing his love for all things aviation. He is a three-time scholarship winner, passionate pilot and Citabria owner, and recently completed his A&P certification. Congratulations Aras!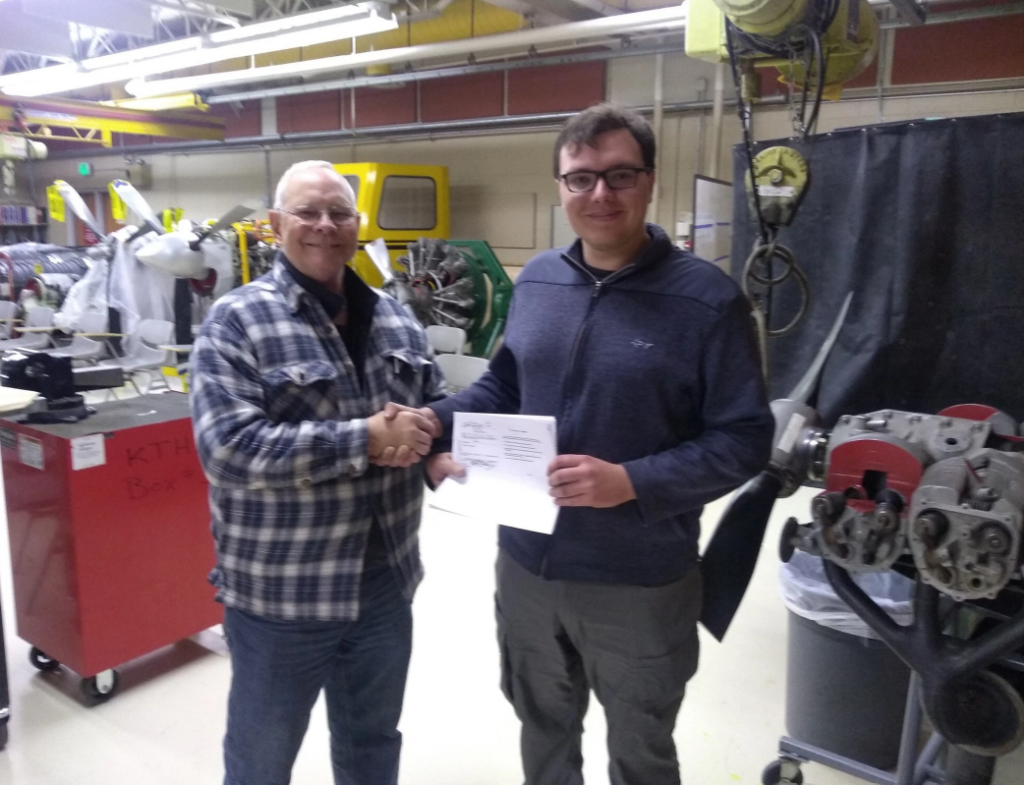 Al Crane, Lifetime Airmen Association Member, A Short Bio
Al had his first exposure to small aircraft in Southeast Alaska in the 1960's. He had gone north to seek summer employment in 1965 while finishing his last years at university. Employment to pay for college expenses was the practical reason but the adventure of it all was a big part of the draw. Alaska didn't disappoint. And mingling with like-minded new friends made the dream of adventure become a reality.
There are few connecting roads in SE Alaska with all the rough terrain of mountains and islands and water. Travel and the fishing industry there necessitated the use of boats and airplanes to just get around. He worked on those fishing boats and in the canneries. Every aspect of life revolved around boats and airplanes … large ones to travel to and from Alaska and get around between villages and smaller aircraft capable of landing on water were everywhere. It seemed that everyone was a pilot. In that environment (until he graduated), he settled on a job with the ADFG in their summer protection program. He worked as a deck hand on patrol boats and as an assistant to the district officer in Petersburg which entailed servicing stakeout teams in remote bays with small aircraft on floats.
Preparation for that job entailed attending a week-long orientation where he camped out with all the other summer hires on Admiralty Island. One day, a State Super Cub landed on floats in front of the camp. Wearing a smart uniform and his hip boots, the pilot got out, pulled the aircraft up, secured it and walked up the beach to welcome the young college kids to their new jobs. The director was his own pilot and the whole operation looked like something out of a movie. Al remembers distinctly at that moment wondering to himself if he could ever be that guy, if he could ever fly his own Super Cub or for that matter, any aircraft. He said, "At that moment, I was determined to reach for the sky and fly." That young director, Buck Stewart, became one of his dearest friends. Al started that journey in 1966 and never looked back.
He continues, "Money was scarce for me in those days, putting myself through college, so I took every opportunity I could for free instruction. One morning on a trip to service one of the camps, when a pilot/instructor friend employed at a commercial air service offered instruction, I jumped at the offer. I learned to fly with several instructors in several Cessna 185's on floats, landing on remote lakes and ocean bays where the pilot's biggest concern was finding calm enough water and watching for under water obstructions. In most cases the runways were endless. I learned to land and take off on floats and other maneuvers, but I never soloed in that environment. Even though I took one credit hour during the winter at university to complete the book work before I graduated, I just couldn't afford the flying part."
In 1968, Al was married to his wife Jo. Upon graduation, he could hardly wait to get back to Alaska. Both he and Jo had contracts to teach high school in Petersburg. They headed back to Alaska in 1969. But when their contracts were lost in the mail, all those plans changed and Al again pursued a career with the Fish and Game Department where he could be a part of the Alaska outdoors and he could fly.
After a short stint in Ketchikan, flying at every opportunity, he was promoted to fill the Juneau district officer position in 1971. There, he decided to try to qualify for a flying position he knew was coming vacant in Dillingham with the ADFG. In Juneau, he finally bit the bullet and began formal instruction in earnest to obtain his pilot certificate. He did that and took his private pilot check ride in September 1971. He was president of the Juneau Flying Club and flew his first hours in two Cessna 170s tail draggers that they purchased for the club. After logging the required 200 hours, he departed for Dillingham in his own assigned Super Cub, N3868Z to fill the flying position in Bristol Bay that he had dreamed about. In Dillingham, he flew numerous Super Cubs on floats, wheel/skis and tundra tires and continued to become proficient in bush flying … remote off-airport flying!
In the spring of 1974, he received a call from Ray Trembley, SAC for USFWS LE in Anchorage, offering him a job as a Pilot/Agent to open a new station in Nome. He took that job and during the summer of 1974 at the OAS Lake Hood facility, he completed his commercial rating in a 7GCBC Champ. By July 1974, he was on his way to Nome in a wheel/float amphibious aircraft, DHC2 Beaver N765. By the fall of 1974 his primary aircraft had become a wheel/float amphibious Cessna 185 N740. Over his tenure in Nome, he flew different Beavers, Super Cubs and Cessna 185s, not only on wheel/floats, but primary floats, wheel/skis and tundra tires.
Just after he had finished the Iditarod in 1977, he received his instrument rating in a PA-28-151 Warrior in Kona, Hawaii.
In the spring of 1979, he was transferred to Fairbanks to fill the position of SRA in charge of the Northern half of Alaska for USFW. Even though he flew numerous other aircraft, he was permanently assigned what he called "a wonderful old bird", a Cessna 185, N70162. "I flew that airplane for several thousand hours and when it was rebuilt, I was given the opportunity to pick out the paint color and paint scheme." By 1980, he was flying whale surveys out of Nome in a push-pull Cessna 337.