Member Milestones 2023 Q1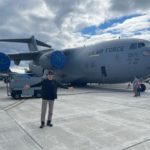 Have you gained a new rating or certificate? Purchased your first airplane or
flown your 5000th hour? Shout out a friend that has landed in a challenging new
place or welded their first tube on a new project. Or maybe you want to
commiserate after shelling out for your first annual inspection. Whatever
milestone you have achieved, help us strengthen our community by sharing it
here!
Email info@alaskaairmen.org to contribute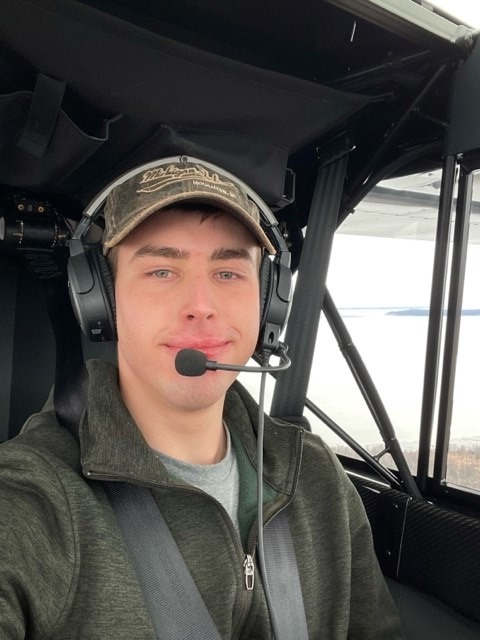 Kyler Forth is a member of our NextGen board and an active volunteer at our
youth events. He is also a lifelong Alaskan, lover of the outdoors and aviation
enthusiast! He began his tailwheel training with Angel Aviation in their PA-14 on
his way to getting his endorsement. During the start of float season, some unlucky
timing created a bit of an obstacle with finishing up in the 14, but luckily, he was
able to transition to the Citabria at Land and Sea Aviation and complete his goal.
In 2022, he also became a scholarship winner and used those funds to get his
Tailwheel Endorsement this summer! Some words from Kyler on how that
opportunity supported his training:

"This scholarship has been a massive help as I now have a Tailwheel Endorsement
and have learned an invaluable tool and a different way in thinking how to handle
and fly a plane. (A mindset and thought process that I will carry and use in every
flight, on any plane – small and large – for as long as I fly). This scholarship has
been an immense help to me and has set me up for life in my many flight hours to
come! Thank you to those who donate and support the next generation of aviators
in the Alaskan skies who are the best examples of why "GA in AK" is truly
important and why it matters."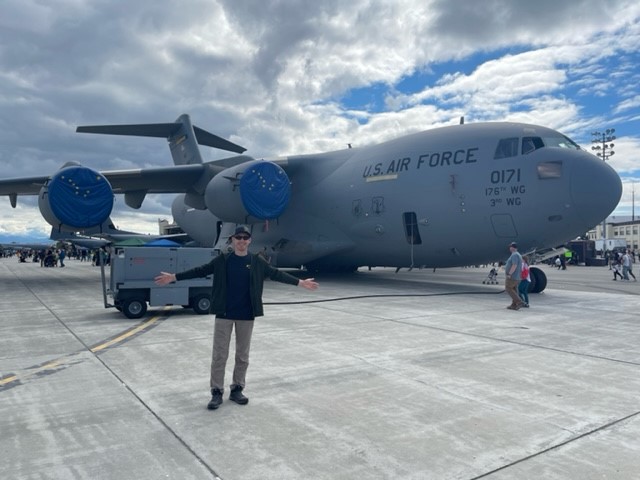 Since then, Kyler has been looking at tailwheel aircraft on the market. Something
he learned about tailwheel operations, is the art of continual training and
proficiency over currency always. While also working on his degree, Kyler recently
joined the Alaska Air Guard to begin his career as an aviator. We are all so proud
of him and hope his story can inspire others in achieving their career goals!