MACK RUTHERFORD BREAKS TWO GENERAL AVIATION GUINESS WORLD RECORDS! by John Dahlen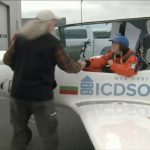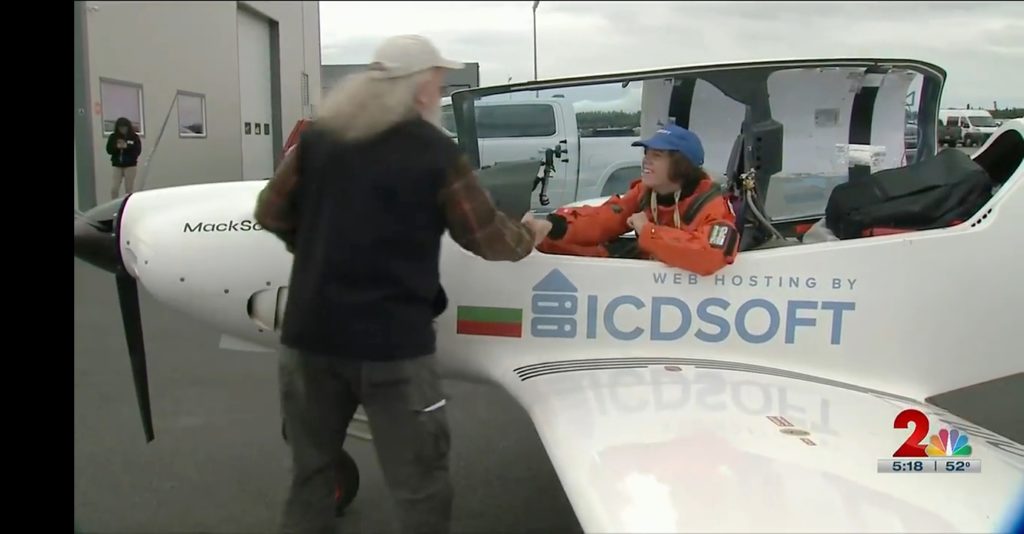 What were you doing when you were 16 years old? Mack Rutherford became the youngest person to ever fly solo around the world in August, turning 17 along the way. He also set a new world record as the youngest person to ever fly solo around the world in a microlight/ultralight airplane. He wants today's youth to know that you don't have to wait until you are over 18 years old to achieve big dreams. Rather, you can set a goal at any age by making a solid plan, revising it as unforeseen obstacles present themselves, but most importantly, taking actions to execute your plan.
He teaches this philosophy by example. Mack, a Belgium and British dual citizen who lives in Belgium, earned his pilot's license at age 15, becoming the youngest licensed pilot in the world at that time. Then, earlier this year at age 16, Mack began his solo flight around the world in a single engine, tandem 2-seat, microlight airplane! More about this amazing aircraft later. Mack began his rtw ('round the world) flight at Sofia, Bulgaria (LBSW) on 23 March 2022. Enroute on his generally west to east flight, he visited us here in Alaska, making unplanned but prudent stops at Casco Cove (PAAT) on Attu Island, and Eareckson Air Station (PASY) on Shemya Island; as well as planned stops at Adak (PADK), Dutch Harbor (PADU, where he cleared US Customs), Lake Hood (PALH), and then Ketchikan (PAKT). He went on to successfully complete his rtw journey, landing back at Sofia 5 months and 1 day after beginning there, and now 17 years old. Sofia was selected as the start and finish location because it is the home of his primary sponsor – ICDSoft, a web hosting service with over 20 years of experience (www.ICDSoft.com).
You might recall Mack's older sister Zara Rutherford. She did a solo rtw flight last winter to become the youngest women to ever do so, at the age of 19. She spent about a week in Anchorage (PAMR) while local University of Alaska A&P mechanics did some routine maintenance and some troubleshooting to correct an aileron control issue on her Shark microlight. But eventually she completed her journey. Lest you think Mack was engaging in a classic case of sibling rivalry with his older sister, quite the opposite was true. Mack was inspired by Zara's achievement, and Zara took an active role in collaborating with and supporting Mack's mission. Along with their parents, Zara was among the first to greet Mack on his arrival back to Sofia.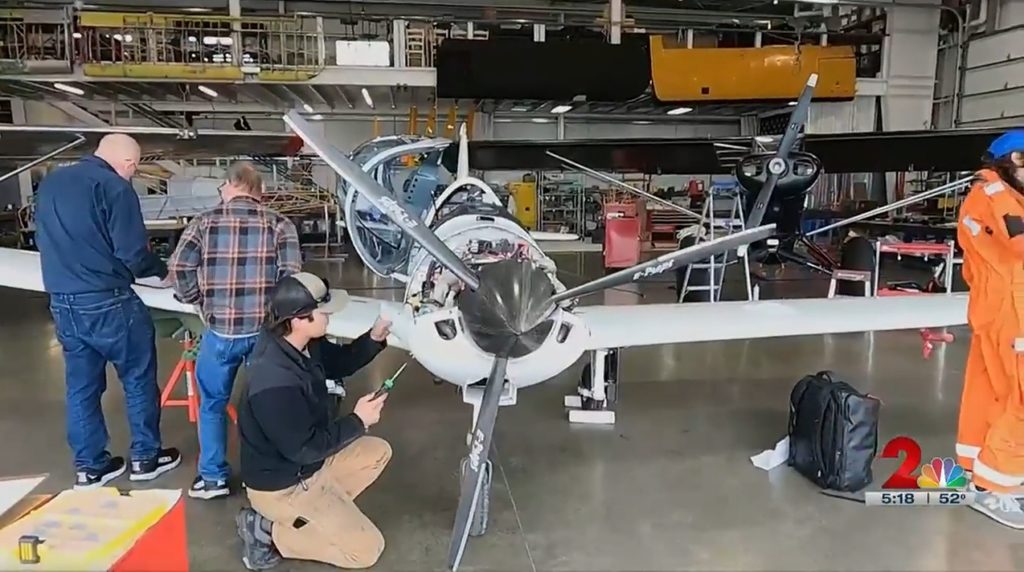 Zara's flight, had included the 67 nm crossing from Alaska to The Russian far east via the Bering Straits route used by the Alaska Airmen's Association when doing our group GA goodwill flights. Other than the severe Siberian winter weather she encountered in November, flying through Russia was considered (and proved to be) a safe route for Zara to get from Alaska to Europe; arriving home to Belgium in January, 2022.
Unfortunately, due to the major incursion by the Russian military into Ukraine one month later in February, Mack faced some very different and difficult obstacles for his rtw flight; which was departing Bulgaria in March. Within days of the Russian invasion, severe international restrictions were imposed by many countries that made it dangerous and explicitly prohibited for Mack to enter either Russian or Ukrainian airspace. As a result, his flight plan shifted south to avoid both countries. He was grounded for 5 weeks in Crete due to paperwork issues, and again for 5 weeks in Dubai awaiting a visa that never came through to enter Iran.
Remember that part of Mack's philosophy about revising your plans as unforeseen obstacles present themselves? Now Mack's route took him through India and southeast Asia to Seoul, Korea; circumventing Russia, Ukraine, Iran, and China. There are only two countries that Mack's Shark had sufficient range to cross the ocean to Alaska from – Russia and Japan. Russia had been ruled out by the socio-political climate. Japan was now the only remaining option to cross from Asia to Alaska. But Japan prohibits within their airspace the type of plane Mack was flying. Beyond that, the shortest route from Japan to the Aleutian Islands would stretch the no-wind range of his shark even if Japan allowed Sharky to enter their airspace. It was beginning to look certain that Mack's adventure would end in South Korea.
A plan was hatching for Mack to fly 10 hours non-stop over open water from Kushiro, Japan to Attu or Shemya if the PPR for Casco Cove or Shemya could be obtained. Mack's support team in Belgium worked persistently to obtain a permit from the Japanese officials for the Shark to enter their airspace. Meanwhile, I worked to identify who Mack's team would need to contact to obtain the PPR for Casco Cove (a USCG airstrip on Attu Island) or for Shemya (an active USAF base). Mack's team succeeded in obtaining the first such permit ever issued by the Japanese government for Sharky to enter Japanese airspace. Amazingly, the team was also able to obtain permission to enter Russian airspace, albeit with some political conditions attached. Like the Alaska Airmen's Association, Mack and his team seemed to feel it important to remain apolitical and spread international general aviation goodwill to youth around the world, so they made the decision to stay out of Russian politics and airspace, and instead, plan what Mack would later describe as the hairiest flight segment of his adventure. The decision was made to fly nearly 1,250 nm and 10 hours over open water, from Kushiro, JP to Adak, AK (or preferably Casco Cove or Shemya if a PPR to land at either could be obtained).
I never was able to determine who is authorized to issue the PPR to land at Casco Cove; the nearest and preferred option by Mack's team. The Alaska Supplement took me down an apparently endless rat hole, with some USCG personnel even asking me, "Casco Cove, where's THAT?!" Eventually I was able to find some helpful contracted civilian personnel for Shemya who identified the individual authorized to approve the PPR to land at Shemya, and who helped connect Mack's team with him to formally request that authorization. Meanwhile, I was also coordinating with the Customs & Border Patrol agents in Dutch Harbor, Nome and Anchorage to keep them all informed about the possibility of Mack landing at Attu, Shemya, or possibly Adak before making it to one of the USCBP ports of entry. All of the USCBP agents were supportive of a rest & refueling stop if needed as long as Mack's team or I kept them informed so they could get authorization from farther up their own food chain. It should be noted that neither I nor the Alaska Airmen's Association formally requested or applied for any of the described international permits to enter Japanese air space or the PPRs to land in the far Aleutians. All I did was use the connections I knew or met in the Aleutians and Nome to obtain contact names and info to pass on to Mack's team. His team had full responsibility for actually obtaining all necessary permits, PPRs and Customs approvals. But all of a sudden, things were starting to come together a bit!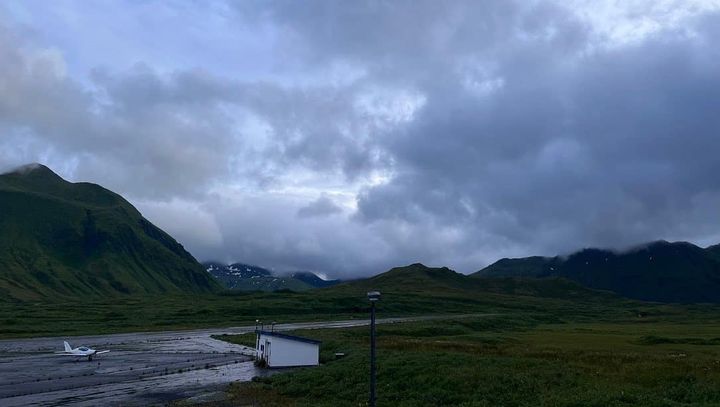 Knowing that waiting for the no-wind or favorable wind conditions needed for Mack to fly Sharky from Japan to the far Aleutians could take a long time; along with factoring in that the far Aleutians were coming into their foggy season according to a civilian weather observer at Shemya, additional safety preparations were made in South Korea. Until then, Sharky's fuel was supplemented by a Turtle-Pac fuel cell in the passenger/baggage area. After they had some fuel pump troubles that almost required an off-field landing previously in the desert, a larger supplemental fuel tank was installed in the back seat baggage area in South Korea for the trans-Pacific crossing. After overnighting in Japan, Mack took off for the flight to Adak. Apparently, halfway there the expected tailwinds came around to become stronger than expected headwinds. After about 10 hours in the air, with snacks that had become inedibly gas tainted apparently from the new gas tank, flying in the rain, getting short on available civil twilight, and seriously fatigued, Mack made a safety decision to land at Casco Cove for the night. He ate some untainted Oreos and protein bars, and found a couch in an abandoned shack at the end of the runway to spend the night in. Attu was abandoned about 10 years ago, and is now uninhabited. The night Mack was there, Attu had a population of one! I learned that the radar antennas on Attu had been dismantled, and re-established over on Shemya. So the uninhabited island had no electricity, potable water, or even any runway lighting. Other than the emergency shack, apparently all that's left there are war relics and a memorial to those who had died there in WWII on both sides.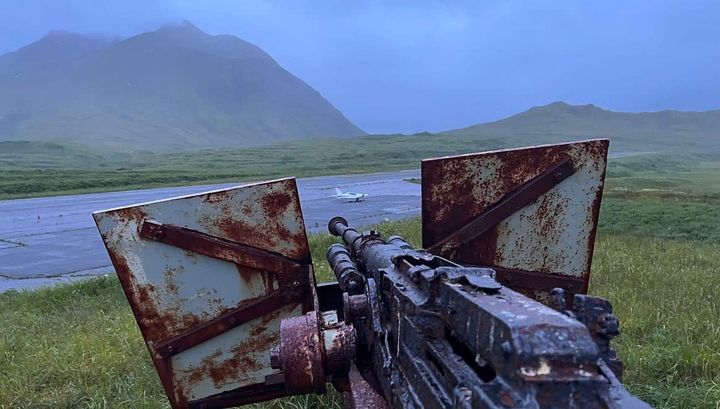 But Mack was still alive and safe on his uninhabited island in the middle of nowhere! The next day, he made the short flight over to Shemya and got some needed fuel before continuing on to Adak and Dutch Harbor. He finally made it to Anchorage, landing on the strip at Lake Hood. He told me later that he had never flown in airspace as congested as he experienced inbound to PALH! But he did just fine. And, of course, our local ATC and ZAN Center personnel were friendly, professional, and helpful. Steve Williams, owner of ACME Cub Training & Maintenance (www.acmecubtraining.com) at Lake Hood provided hangar space, and put his entire maintenance team on providing lots of preventive maintenance and TLC for the hard-worked Sharky, while I got Mack a real dinner at Simon & Seafort's, followed by a day and two nights of R&R at my place! Both he and Sharky seemed to feel much better when they departed for Ketchikan and points beyond! As you read this, he should now be back in school at Sherborne School in Dorset, England.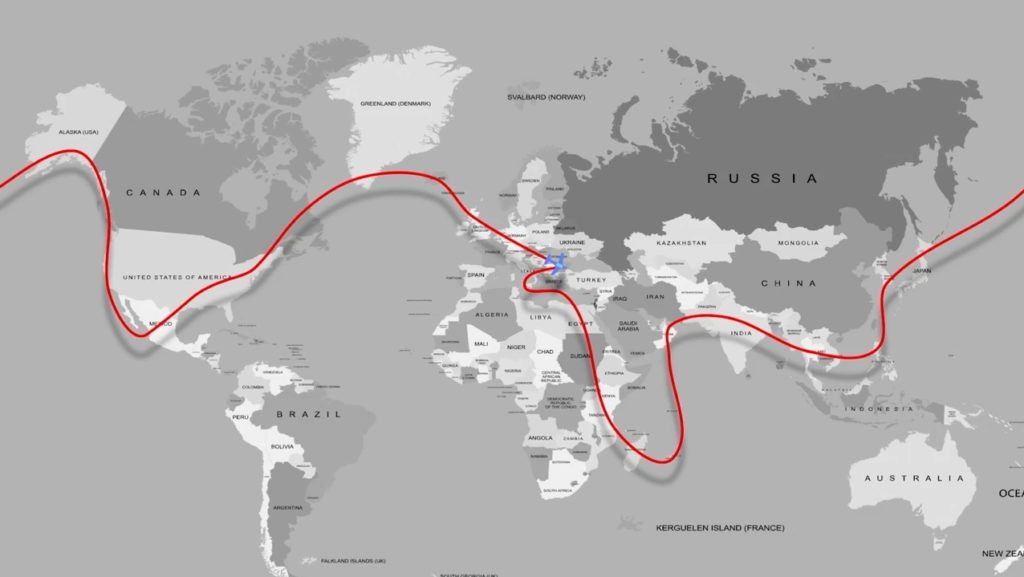 All you NextGen members keep in mind that you don't have to wait until you're 18 to begin pursuing big dreams. Wouldn't you love to read Mack's "How I spent My Summer Vacation" essay! It would sure beat the heck out of mine from back when I was 17!
John Dahlen is an Alaska Airmen's Association life member, and served as an Alaskan ground ops coordinator for both Zara and Mack's record-breaking rtw flights. He can be reached at OneAlaskanGuy@hotmail.com or by phone/text at (907) 830-5889. Wishing you all a safe and joyous holiday season!