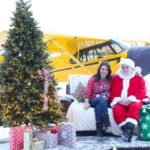 This time of year, its hard to resist the urge to look back and review. When I think of 2022 for our aviation community, I can't help but think of WEATHER. It felt like a monsoon summer and then, not to be outdone, a record-breaking start to winter! This last snow and windstorm marked the first time I have been thankful to be without an airplane since we sold ours two years ago. My heart goes out to all of you that had to break your backs removing snow or experience the hours of stress watching your airplanes bounce in their beds. I know a number of you didn't get through that wind without significant damage and that is always so hard on all involved. Stay tuned for an upcoming presentation from our Safety Committee on rope and tie-down best practices. I was surprised to learn that the "standard" knot I have been using all these years is actually far from the best choice! You may also learn something that could help reduce your stress the next time the wind begins to blow.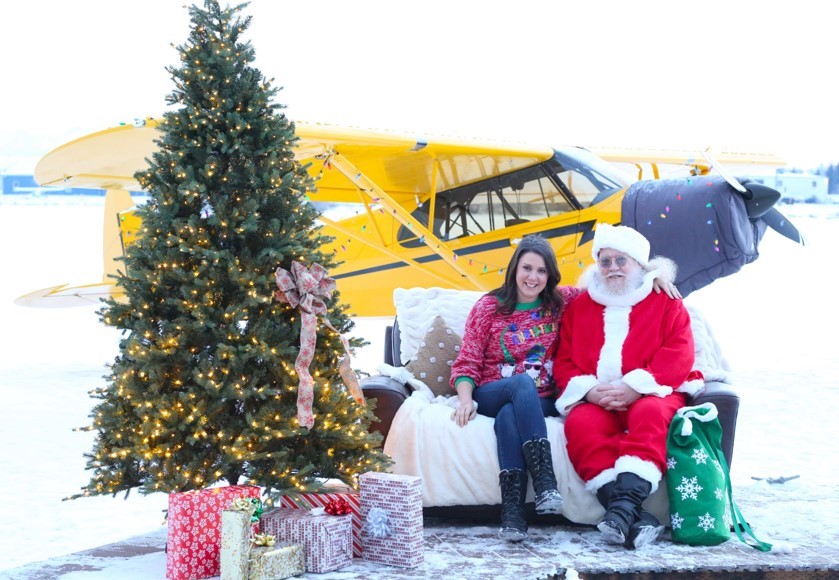 I also can't look back on 2022 without thinking of scholarships. You will see the number $100,000 sprinkled throughout several articles in this issue. We can't help but shout it from the rooftops because we are so proud of the growth that program is experiencing, both in applications received and dollars awarded! I am so thankful for the hard work of the Board and staff making this program a priority and, of course, the success would not have been possible without the incredible donations from the public and our members. Its clear that supporting the next generation of aviation professionals is of high importance to the whole community.
That leads me to one of the words I want to hold in my mind as I envision what I want for the Association in 2023. That word is GRATITUDE. The Board and I have spent my first two years as Director fully absorbed by making sure the ship was back on course: Were we going to be able to reimagine what the Gathering could be in a whole new environment? Was our largest fundraiser at risk from all the supply chain challenges and inflation stress in the small airplane market? Were we focusing enough attention on the right things like NextGen, workforce development, advocacy, and building the future of our community? Well, we feel like we've made great progress on those projects and now we have some breathing room to both plan and reflect.
While there will always be new challenges and ways to grow, it feels like 2023 will also hold some space for a round of high fives and pats on the back. I would like to spend some time this year recognizing the hard work and passion of all those that support the Association's mission. Thank you to our eight-member volunteer Board of Directors for so generously giving of their time and resources. Thank you to the Alaska Airmen Association staff for working so hard to advocate for our members and the industry. Thank you to our NextGen Board members who consistently show up to volunteer and lend a helping hand to other young people like themselves. Thank you to ALL of our volunteers who give their bountiful energy and without whom we could not pull off the Gathering, our Youth Aviation Day, or any number of other events throughout the year. Many thanks to our corporate partners and scholarship donors who help us achieve new heights each year in our goals to fund education in aviation. And a big thank you to our members and raffle ticket buyers. We literally would not exist at all without your consistent support and participation.
I am just getting started with my "thank yous" and I look forward to seeing you all in this New Year to offer my gratitude in person. I can't wait to see what we can accomplish together!
Abby Austin
Executive Director