Legacy Member, Ken Kokjer, Received the FAA Master Pilot Award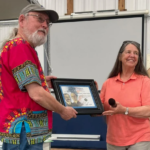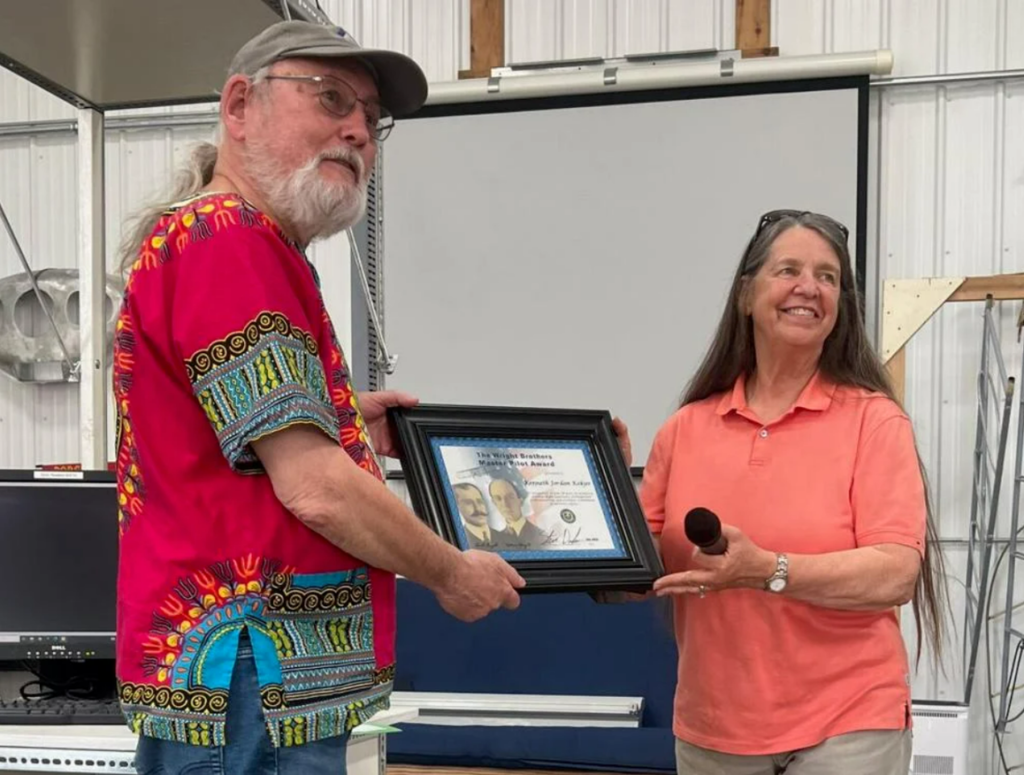 Ken Kokjer is just an ordinary pilot who won an extraordinary award. The Federal Aviation Administration (FAA) recently presented him with the Orville Wright Master Pilot Award for more than 50 years of safe flying.
He was surprised and honored, and he wasn't sure he deserved it.
"I've been at some of those presentations," he said. "Guys who get them are awe inspiring, with thousands of hours."
The FAA's Lisa Asplin assured Kokjer that he more than meets the requirements to receive this honor.
"I'm eligible because I've lived through 50 years of flying, but I guess I have used the plane more than a lot of people do," he said. "In terms of getting out and going places with it."
He has actually been flying for 55 years. Eighty-three percent of his flying has been cross country.
"It's an expensive toy, but I'm able to afford it," he added. "It's certainly not cost effective for most travel, but it's a whole lot of fun."
He and his wife, Alaska artist Nikki Kinne, are avid travelers and the personal airplane is their top choice of transportation. Sometimes, they visit numerous states Outside. Kokjer flies the airplane, his wife drives their recreational vehicle and they rendezvous every night.
"We visited most of the states west of the Mississippi one year," he said. States in the northeast were also one of their destinations.
One time, they flew to the Bahamas.
"It was fun to fly over there," he said. "The longest over ocean stretch is about 50 miles. At the speed we travel, that was 20-30 minutes. We rented a life raft and bought a couple inflatable life vests. We wore them and kept our eye on ships down on the water below us. If something happened, we were gonna ditch the plane five miles in front of one of those ships.
"That's part of the fun of flying," he said. "All the planning and fun that goes into it."
His favorite thing is flying cross country to new places — preferably little airports in the middle of nowhere. In all the years of traveling by plane, he had to divert and wait on weather just half a dozen times.
The award ceremony took place at the Experimental Aircraft Association hangar. Kokjer said he joined the national organization in 2008 so he could get a discount to attend Air Venture, a national gathering of aviators.
"It's the biggest in the country, in Oshkosh, every year," he said. "I've been there four times and it's pretty exciting."
Twice, he joined the mass Cessna arrival, becoming one of 90 airplanes flying in formation to the annual event.
That requires completing formation training and communication every year.
After the first trip to the giant event, he came back to Fairbanks, checked out the local chapter and joined.
"It has become my social community. It's a bunch of people who love aviation. Several of them are building airplanes and it's fun to see what they're doing," he said.
The group also supports young people entering the aviation field and provides scholarships for upcoming pilots and mechanics.
Kokjer earned a Ph.D. in Biophysics in 1970. That's when he moved to Alaska and began teaching communications, instrumentation and digital systems at the Electrical Engineering department of the University of Alaska Fairbanks.
He bought a Tri-Pacer in 1976 and flew it for 23 years. He then upgraded to a Cessna 182. He logged hours in 14 different types of aircraft and landed in 39 states, five Canadian provinces/territories and two Bahamian Islands. He has landed at 287 different airports, 70 of which were in Alaska and averages five new airports per year. He is a lifetime member of the Experimental Aircraft Association (EAA) and the Aircraft Owner and Pilot's Association (AOPA). He is also a legacy member of Alaska Airmen's Association and a member of the Flying Octogenarians.