Birchwood Airport Association – Annual Spring BBQ
Jun 04, 2022 6:00PM—8:00PM
Location
Birchwood Airport: Transient Parking and Pilot Planning Facility
Cost Free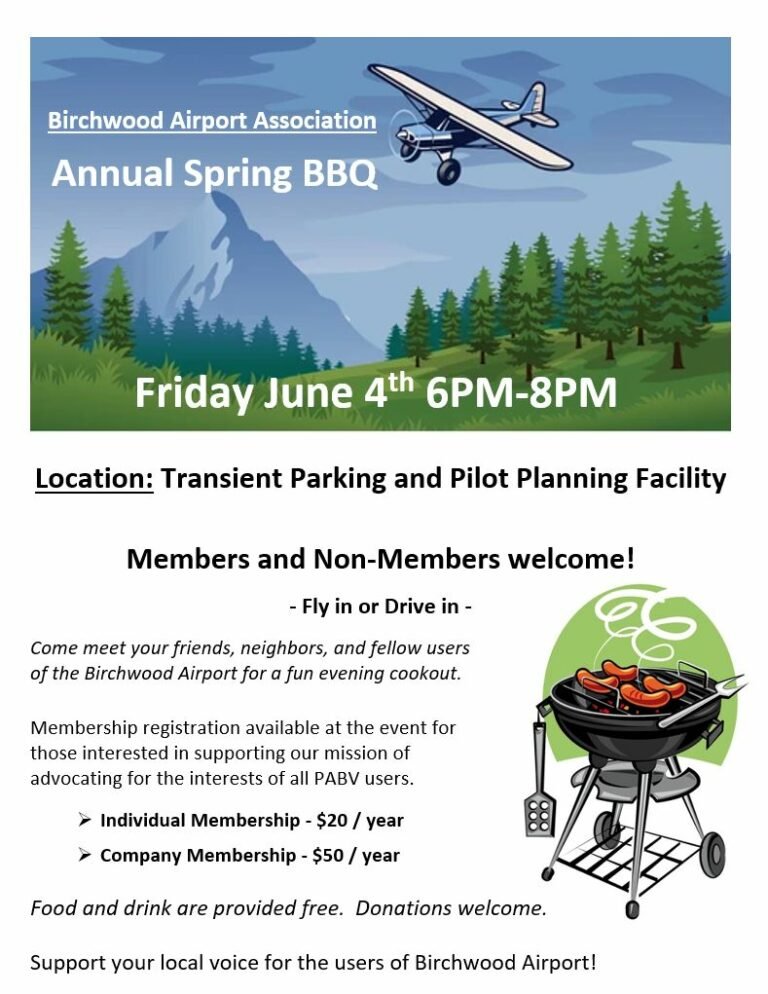 Members and Non-Members welcome!
– Fly in or Drive in –
Come meet your friends, neighbors, and fellow users of the Birchwood Airport for a fun evening cookout.
Membership registration is available at the event for those interested in supporting our mission of advocating for the interests of all PABV users.
Individual membership – $20/year
Company membership – $50/year
Food and drink are provided free. Donations welcome.
Support your local voice for the users of Birchwood Airport!