Hear the Glacier Groan at Childs Glacier Campground By Carmine Mowbray, RAF Publicity Liaison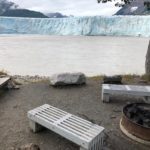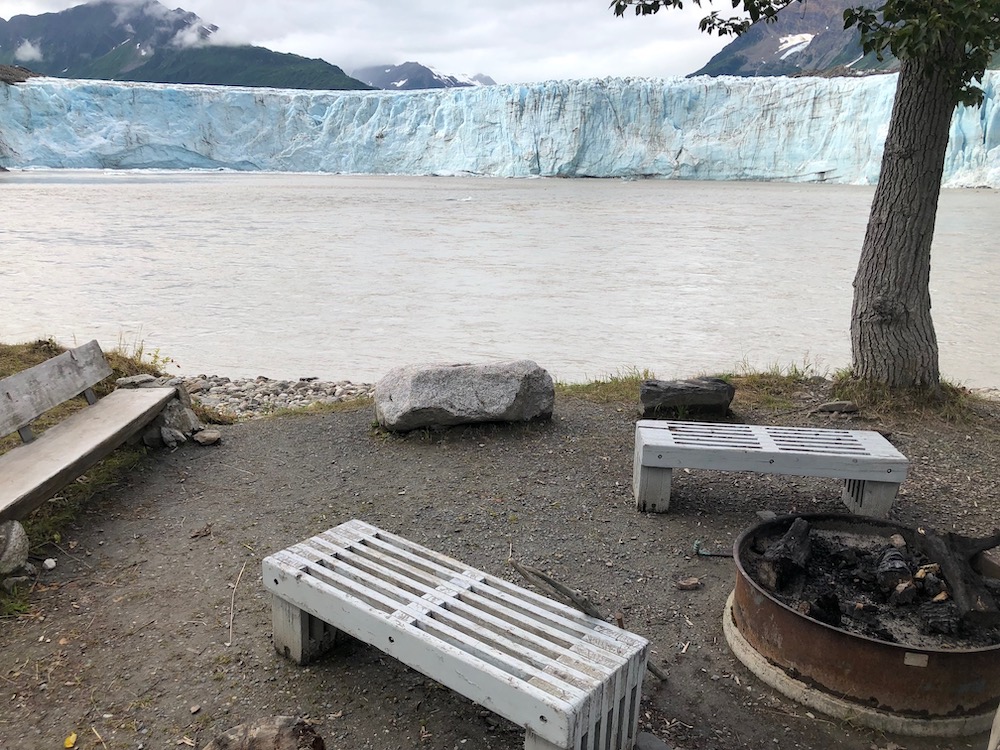 Editor's note: This article originally appeared in the September newsletter of the Recreational Aviation Foundation and is available on www.theraf.org/ It is republished here with permission. Alaska Airmen Association member, Al Clayton, approached the Airmen Association last year to share the RAF's goal of completing this project and we were proud to contribute in a small way through sponsorship, another example of your membership at work.
RAF Alaska Liaison Al Clayton provided an update on the work that has been accomplished at the airstrip and campground near Childs Glacier, where Clayton says, "You can see the glistening face of Childs Glacier and hear it. It's always moving and you can hear popping, groaning, and booms like cannon fire. Of course, a highlight of the experience is a calving event seen and heard from the relatively short span from the campground across the Copper River to the face."
Clayton was successful obtaining $50,000 from the USFS for brushing out and lengthening this strip, that provides access to the Copper River, and the USFS campground. The campground has a glacier viewing platform, pavilion, grills, potable water, fire rings, picnic shelters, toilets, trash receptacles and bear boxes. He obtained an RAF grant to provide bicycles at the airstrip for use to explore the area.
An Alaska Trails Crew worked for three weeks with chainsaws and brush cutters with metal blades, clearing four-inch alders that had encroached on the airstrip, and removed them with a four-wheeler and trailer. The crew finished on August 15. "A big thank you to Lucas "Luke" Borer, a local landowner who provided river transportation for the trails crew, materials and a four-wheeler," Clayton said. A brush mower for future work is needed on site. "The Forest Service funds were put to good use, and there is money left over for future work," he said.
This week RAF volunteer Troy Tirrell is on site with a USFS survey crew surveying the airfield, and eventually it will be listed in the Airfield Guide.
"There will need to be a volunteer work party before the end of the year to do some more clearing on the airfield," Clayton said. "The airfield is open for use for bush aircraft that can land in a thousand feet," Clayton said. There are tall tree hazards. "You would want to be a confident, skilled pilot to land here. People should plan to come out next summer," he added.
Clayton flew in August 12 to visit again after having worked there for Alaska Fish and Game years ago. "It brought back great memories. It's exciting to see this spectacular venue available for public use again."
"We made great progress this summer on the Childs Glacier airstrip improvement," he added. "Many thanks to all for your assistance and support!"