Freedom to Fly by Bernie Willis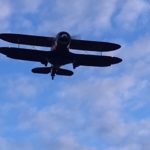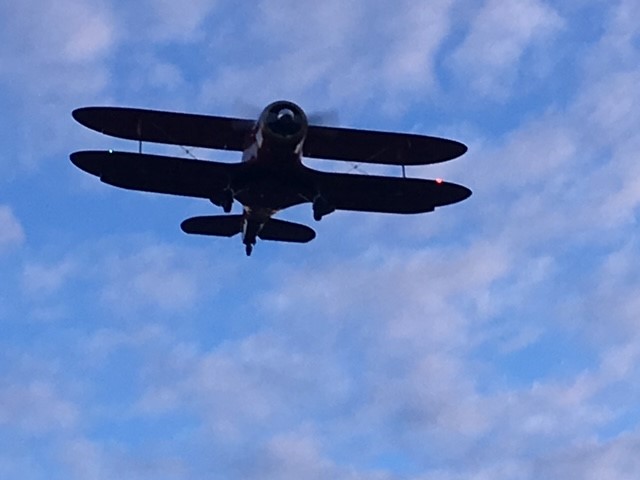 This has been a summer of contrasts. First came the dry spell and then the rains. The grass looked like Southern California and the hay farmers were noting about 20% of their normal growth, then the rains and there were not enough dry days to make hay at all. First smoke was in the air, especially to the West of the Alaska range, then the rivers rose and the fish went into hiding. But in spite of all the unusual weather, we flew. 
Anchorage has the largest airport in the state, but in the valley we have the most airports. By last count the Mat/Su valley had some 240 private strips besides a few Alaska state airports.
There are aircraft parts manufacturers around here that ship supplies internationally. The manager at Aircraft Spruce says we fly 10 times the hours per airplane in Alaska than in the other states. They're looking at more space to expand. Because we fly.
There are some crowded places down South where city planners see airports as empty spaces that need development so more taxes can be raised to feed and house those dependent upon government. The charter for the Aviation Advisory Board in the Valley says one of their purposes is to promote the aviation lifestyle. So we can fly.
I remember the time in Anchorage when dog teams were spread over the lower hillside and trails connected Huffman to O'malley crossing Abbott to Tudor/Tozier track. There were nightly howling sessions just like in the villages in the late 60's. One famous name in mushing circles sold his homestead to Sears and moved to Willow. Willow is now famous for its trail system and sled dogs. But my place just West of PAWS is on a military training route, general aviation traffic pattern, IFR procedure for GPS approaches and the preferred approach for the DC-4 fuel tankers. Our sled dogs have retired so we love the airplane noise. We contribute to it when we fly.
If you've ever been to one of those fly-ins down south and someone learns that you're from Alaska, you get peppered with questions about how to get here and what's it like. I remember a few years ago stuck in Ft. Nelson for WX and meeting a couple nice fellows trying to get to Valdez for the STOL competition. I got to lead them through the mountains in snow and rain squalls with my ADS-B. Once they got here, they didn't want to leave because they found friends who just liked to fly.
Last winter, a man and his son-in-law visited me looking for an independent CFI for commercial and tail wheel instruction. We agreed to meet again in the Spring. The older of the two men discovered that his tailwheel skills had not evaporated and was flying his Kit Fox while the younger was taking regular lessons for complex and commercial qualifications. I was in Seattle returning from Iceland when I got a text about a crash at Wolf Lake. Did I know who it was? It didn't take long to find out but the finding out was no reward. You all know now. It was Brad Story, the older of the two who visited me last winter. At his celebration of life, I learned a lot more about him and the rest of us too. He was the older of the pair but really not old at all, only 60 and retired for several years. He came to Alaska to follow his dreams, build and fly. As a machinist he already had three medical device patents. His wife told us that as a snowmobile mountain climber and airplane engine builder he was living his dream. He wanted to do this as long as he lived. She said he must have died a very happy man. Because he lived his dream to build and fly.
I doubt that many of us want to end our lives in an airplane but we all want to live life to the fullest through aviation. This is the place. A few years ago, my cousin got a letter from her daughter who lived in Fairbanks for a short time. She requested that her mother send her a new map of Alaska, one with the roads on it. "Dear daughter," she wrote, "you have the map with the roads on it, there just aren't many of them." So we fly in Alaska.
Our state department of transportation included both highways and airports. Many former mining strips are being repaired for public use so we can enjoy the wonders of our state without many roads. But if you need to land on a state road it's OK because that may be the best there is here in Alaska! Enjoy the Freedom to Fly!