Float Plane Pilots are Aging Out by Laura Emerson
Airplane pilots are aging out, with new pilots below replacement levels. Management
firm Oliver Wyman estimates a deficit of 8000 commercial pilots now, rising to 30,000 by 2025.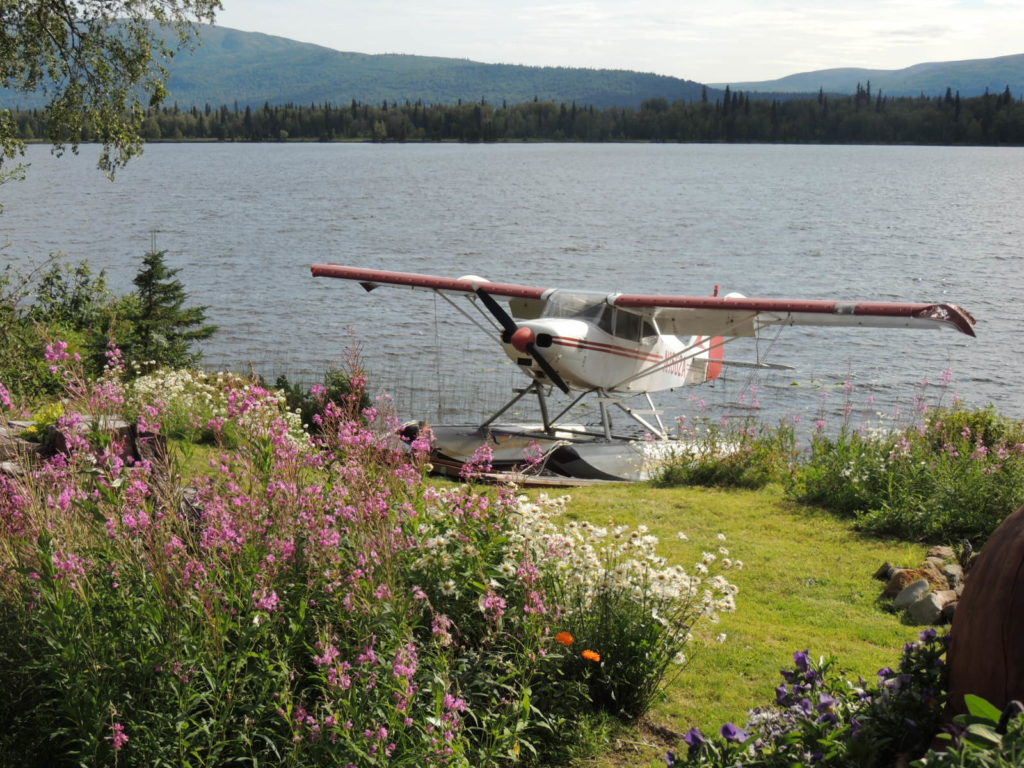 This is particularly true for the tiny subset of float plane pilots, who comprise just 3% of
total pilot numbers (including my husband). The 2021 FAA statistics counted 161,459 private
pilots, so we can infer fewer than 5000 float plane pilots in the country. Most of them are in
Alaska, which has far more seaplane bases (140) than any other state in the country (Florida has
only 44). As these flyers retire, Alaska's iconic form of transportation is diminishing.
Many reasons contribute to the decline in numbers.
Because so few pilots are licensed to fly float planes, the pool of insured planes is smaller,
resulting in high rates. Two years ago, an air taxi pilot told us that his insurer announced a
TRIPLING of his rates for floats, so he cancelled that summer service altogether.
Pilots with planes on floats in summer and skis in winter have to change out the
undercarriage seasonally, an expense that wheeled planes lack. For our small Piper PA-20, the
cost is $600 to shift from floats to skis plus $50 each spring and fall to haul the plane in and out
of the water. The price is surely higher for bigger, heavier planes, even for air taxis that
invested in the expensive equipment to handle these transitions themselves.
It is much more expensive to learn to fly now than 30, 40, 50 years ago, regardless of the
undercarriage, but most people start with wheeled planes and then pay for 8 extra training
hours to learn water take offs and landing skills. My husband paid about $100/hr twenty years
ago, starting with wheels and then added additional training for floats (and skis). The total
expense over the years he estimates at $10,000. Currently, I see estimates of $20-25,000.
People who learned to fly as cadets or in the military enjoyed substantial financial savings.
Many destinations for float planes are remote lodges, homes, and natural settings, so they
may lack back haul cargo or passengers to cover the cost of the return. As a result, float
plane expenses for both the owner and the passengers can be higher than wheeled air taxis,
which can have a steadier income flow from one rural or city airport to another. For
example, if I want to engage an air taxi at a time of year with few other passengers, I have
to charter the whole plane, essentially paying round trip for my one way flight. On such
occasions, we pack the plane with supplies that we cannot fit in our little plane, like
plywood or 100 lb propane tanks.
Because the floats add more weight to a plane than wheels, a comparably sized wheeled
plane can haul more cargo. On the other hand, the floats of larger, commercial air taxis have
(narrow) storage space for smelly stuff, like trash, garbage, and fresh animal skins.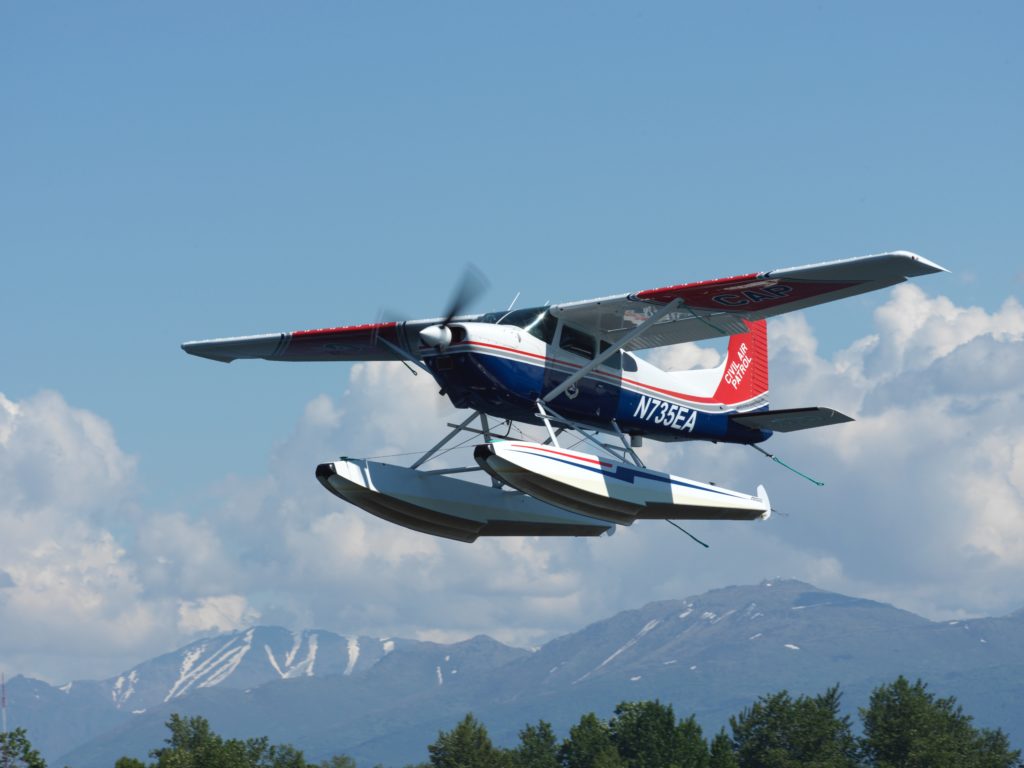 My husband and I live at a remote, fly-in only location. Even here out in the boonies, we
are aware of the following pilots who have hung up their wings:
In one small, rural community near us (population 2000), one air taxi owner/pilot got cancer
and lost his medical approval to fly. He sold his planes to private pilots. Another was appalled
to find that his hangar collapsed from heavy snow, pancaking both of his planes. "Well, he
observed, philosophically, "More time with my grandkids." A third air taxi couple retired, and
several years later, sold their dock and office to an out-of-state pilot who flies in the summers
only and promptly doubled the rates given the dearth of competition. Two accomplished pilot
friends in their 80's, one commercial and one private, may be wondering when their last flight
will be, and to whom they can sell their immaculate float planes.
Further north, the FAA grounded a man who trained and examined a generation of float and ski
plane pilots, reducing the paucity of people qualified to do so.
In Anchorage, a flight teacher who used to do touch and go's on our lake has retired. Whoever
bought her planes did not buy the business, too. A phenomenally knowledgeable air taxi pilot
in Anchorage retired to Louisiana, near relatives. A veterinarian who used to fly to remote
locations to care for racing and other dogs sold his plane to a friend of ours when he aged out.
Obviously as people age, they make different decisions about business or pleasure, based on
health and expenses. But I can't help thinking that I am seeing, if not an end of an era, a
dramatic reduction of float plane competent pilots. This saddens me.
Float planes can travel where wheeled planes cannot – to pristine lakes, glacier fed rivers,
gorgeous log lodges and modest plywood cabins. They connect technology with nature, air
with water, noise with silence. They travel where roads and bridges would be prohibitively
expensive to build and maintain, leaving little trace on the landscape. They require no runway.
I salute all float plane pilots, past and future. If you, as a reader, are not one, I encourage you
to add to your bucket list a flight in a float plane to some lovely destination. It will be
memorable.